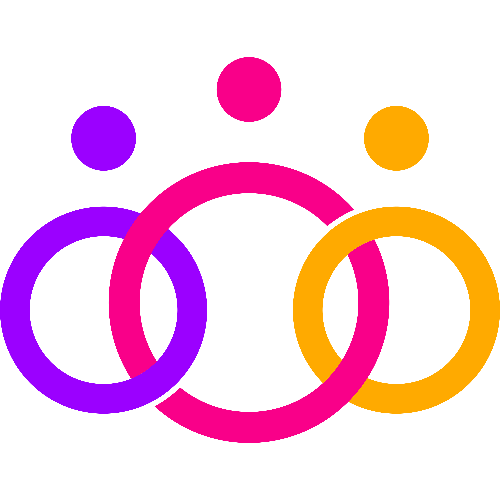 #EventProfs Community Job Board
The free job board for event & marketing professionals. Help us spread the word by sharing our job board on LinkedIn!
Robotproof
New York, NY (Partially remote)
$100k-$140k / year
Account Direector (Experiential)
Full-time
***NYC or New Jersey highly preferred/ Tri State area required and must be able to work hybrid onsite and remote***
About Robotproof
Robotproof is an award winning full-service marketing agency, committed to pioneering the future of creative brand innovation through its boundary-breaking services and solutions. Founded in 2020, the team comprises world-class producers, creatives, strategists and innovators who have worked for the most celebrated brands of the 21st century. Robotproof is on a mission to create experiences, tell stories and make digital magic that deliver real results for our clients. To learn more, visit www.wearerobotproof.com. 
Description
Robotproof is looking for a talented & enthusiastic Account Director who will be able to navigate our diverse offering across a key consumer electronics client. In this role, you will support the VP of Client Services & lead the Account teams while working alongside a team of creatives, strategists, & producers to bring the collective vision to life for our clients. 
The Account Director will drive the financial & strategic success of the client account and will drive different types of projects (experiential, creative, digital, content). Our ideal candidate must be comfortable as a strategic & creative partner to our clients; an enthusiastic leader of the account team; and - when necessary – a hands-on project manager. In addition to the day to day management of projects & teams, the Account Director will drive strategic growth of the client, identifying opportunities that align with Robotproof's resources & skill sets. And finally, you will make Roborptoof an indispensable part of our clients' business through the quality of your thinking, project management skills, presentation skills, relationship-building abilities, and passion for their products.
Long story short, Robotproof gets excited about working across all types of mediums, and we pride ourselves on being able to face new challenges head on and with a sense of excitement and wonder. We are looking for an Account Director that embraces new challenges as an opportunity to learn & grow. 
Key Areas of Responsibility
Lead the agency's day-to-day efforts with key client account
Understand clients' business/business issues and serve as a trusted advisor
Use knowledge to guide effective management of scope & hours
Grow client revenue by identifying & presenting solutions to business challenges
Oversee & improve client profitability
Lead new business efforts (within the client): analyze opportunity, lead/oversee pitch process & own deliverables
Effectively assign, delegate, coordinate and monitor the work of agency staff members assigned to client projects
Champion extraordinary work – by providing inspiration, leadership, and expertise in the agency's offerings
Lead the conceptual, creative and strategic development of projects
Translate client assignments into meaningful briefs for the creative/strategy/support teams and effectively balance dual expectations of clients and the agency
Multi-task and get the work done—on time, within project budgets and exceeding expectations
Collaborate closely in a team environment throughout the process 
Lead with clear and consistent communication internally & externally
Be a good human - we like working with good humans
Candidate Requirements
8+ years of experience managing projects and client accounts in a fast-paced environment
A proven track record of navigating large, complex projects & personalities
Demonstrated talent at mentoring, growing, managing & leading individuals & teams 
Exceptional written & verbal communicator; comfortable of working with C-Suite clients
Ability to solve problems quickly and adapt to changing project environments
A creative and collaborative disposition, and a desire to always do your best work
Experience managing client accounts, both strategically & financially 
A strong 'self-starter' mentality and sense of responsibility
A positive, upbeat attitude!
Opportunity Overview
Full-Time position based in NY/NJ
Growth & Development Opportunities
Health Insurance program including medical, dental and vision
Paid parental leave
401(K) program with match
PTO / Holiday / Sick policy
New business commission