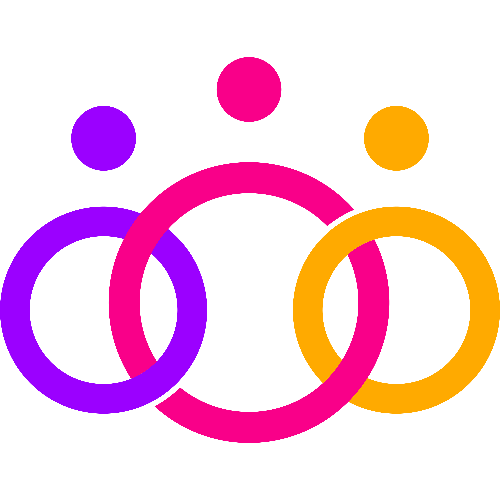 #EventProfs Community Job Board
The free job board for event & marketing professionals. Help us spread the word by sharing our job board on LinkedIn!
National Geographic Society
Washington, DC, United States
$82k-$82k / year
Manager, Signature Event Production (Global Special Events)
Full-time
How You'll Contribute
The Advancement team cultivates, solicits, and stewards individuals, as well as foundation, government and corporate partners who invest in the Society to drive impact through science, technology, education, exploration, and storytelling. The team collaborates with Society teams – and often works closely with NGP/Disney – to build transformative and impact-driven strategic partnerships. The team also produces global events that deepen connections and leverage the Society's power to convene, and directs robust annual, major and planned giving programs empowering the Society with a broad base of public support.
The Global Special Events team of the National Geographic Society is responsible for developing and producing high quality, impactful events that use the power of convening to drive programmatic outcomes, further visibility for our executives, programs, and talent, and build donor loyalty and philanthropic support. The Manager, Signature Event Production is responsible for the day-to-day project management of The Society's tentpole events. This role will collaborate with the Senior Director to develop the events vision and structure and then oversee the implementation driving National Geographic Society to produce events that bring our mission to life and connect our audiences in new and meaningful ways.
Your Impact 
Responsibilities Include
Event Production (60%)
Project Manage logistics for a 3-5+ multi-day, multi-venue in person/hybrid/virtual summits and events annually with multiple complex audience types.
Manage budget focusing on clear tracking, efficient spending and resourceful problem solving.
Develop plans that execute against project, department, and organizational strategies.
Direct coordination of programming and logistics including venue, hotel, AV, security, catering, printing, environmental fabrication etc. 
Work with the programming team to provide resources that support run of show and talent needs
Source vendors and negotiate contracts for new and existing vendor partners
Work with 3rd party production companies to facilitate technical elements of show production including AV, Production Schedules and Staffing Plans
Create staffing plans and training programs to clearly engage staff involvement in Signature events effectively
Maintain thorough and detailed documentation and planning documents including budgets, production decks and staff briefings
Conduct after action that includes post event surveys, budget reconciliation, recap decks/videos and data driven recommendations for future events
Other departmental projects as needed
Internal and External Event Communication (20%)
Liaise with internal stakeholders to communicate updates and integrate all departments into Signature events.
Brief stakeholders on key event updates and insights throughout the planning process.
Develop pre, mid and post briefing materials for all major stakeholders, staff, and partners across NG ecosystem
Event Marketing and Promotion (20%)
Provide advice and backup support to team managing Cvent and overseeing registration process
Support Senior Director in building promotion strategy for Signature Events including mapping audience strategy and building marketing materials
Work with marketing and registration specialist to implement promotion strategy
What You'll Bring 
Education
Bachelor's degree preferred
Experience
5+ years in event production, planning, or relevant experience. 
Necessary Knowledge and Skills
Ability to support evening and weekend events, as well as travel domestically or internationally to support on-site event execution. (30-40%)
Effective written and oral communication skills; proven ability to communicate clearly and concisely to various audiences' enterprise-wide
Excellent critical thinking skills and ability to solve problems or handle emergency situations, demonstrating sound judgment under pressure
Excellent organizational skills and attention to detail
Ability to deliver results with managing competing priorities under tight deadlines
Proactive, self-starter with an entrepreneurial mindset
Ability to work independently and as part of a team
Strong interpersonal skills; Ability to work with diplomacy and tact at all times
Desired Qualifications
Experience producing medium to large scale convenings
Experience with AV and Venue management
Experience with event registration platforms
Supervision
No direct reports.
Salary Information
As a leading nonprofit organization, National Geographic Society offers competitive salary and total rewards to attract, develop, and retain an innovative and dynamic workforce.
The starting point of the salary range for this position is $82,000.
Job Designation
Resident - Our Resident category recognizes that certain staff need to be physically present at Base Camp to do their work. Some Resident staff must always be onsite to do their jobs, while others may only need to be physically present some of the time. Some Resident staff may need to come into Base Camp every day, some may need to come in to meet looming deadlines and to get work done, and others may require a more unique schedule. The days Resident staff come into the office will be determined by their teams and workflow, and they should work with their supervisors to determine their specific schedule. And throughout the year, their schedule can be adjusted based on cyclical work cycles, deadlines, and/or ebbs and flows of work. As a guideline, Resident staff will be in the office between 3-5 days a week.
We encourage you to apply even if your experience is not a 100% match with the position. We are looking for someone with relevant skills and experience, not a checklist that exactly matches the job description. We want to help you grow and in return, you help us grow into a stronger, more inclusive organization.