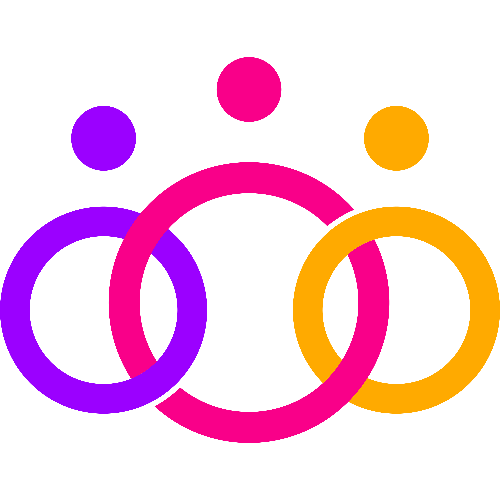 #EventProfs Community Job Board
The free job board for event & marketing professionals. Help us spread the word by sharing our job board on LinkedIn!
Endless Events
United States (Full remote)
$70k-$90k / year
What We Value
If you have a vibrant presence, are full of excitement, have an eagerness to learn and grow and big dreams of creating an amazing experience for our customers, then you are the type of person that fits into our culture at Endless Events! We want people who truly live our core values by being themselves. At Endless, everyone brings a unique element to our company. We are industry-leading, eager, event-driven professionals who have a higher purpose beyond just collecting a paycheck. Still interested?
Working At Endless
This is a full-time position working 40 hours a week. Generally, we work within US hours however, we heavily rely on asynchronous communication as our team is spread across the world. We like to balance our company vision & goals with individual autonomy for you to do your best work possible. Due to the nature of our business within the events industry you may be required to work extended hours, holidays and weekends.
Endless has been a remote-only company since 2015. We want you to work wherever in the world (though in some cases, that may be anywhere in North America) that makes you happy, inspires you daily and helps you become the person you wish to be (but with a stable internet connection)! You will work with team members scattered around the world and across time zones to build a better culture and service. Remote at Endless means you are comfortable with technology and are inherently self-sufficient in problem-solving and digital communication.

Job Summary
Event Managers lead our event execution teams and partner closely with clients to plan and execute customer events to the highest degree of success. They align highly compatible event technology solutions and other services to customer needs, and then oversee the planning and execution of those solutions and services using our proven pre-production processes and tools. This role requires a deep understanding of common industry best practices with an emphasis on technology solutions and how these solutions can improve all facets of the event experience. The event manager oversees the overall budget of each event(s), and ensures the event's financial result aligns with our company goals. Events that you will manage include corporate meetings & conferences within the virtual, hybrid and in-person spaces, ultimately providing outstanding customer and attendee experiences. This position is responsible for:
Establishing rapport with customers on assigned accounts
Developing and distributing event timelines that outline deliverables needed for successful execution
Developing and managing event budgets
Tracking event performance to ensure we meet expectations within the defined timelines, budget, and scope
Managing multiple events at once
Conducting weekly production calls with the client and associated vendors or contractors
Supporting the sales process by assisting with the development of proposals and aligning event costs to client budget
Communicating crucial information to the technical team and on-site teams
Following up and building long-term relationships with current customers, vendors and key stakeholders
Directing event teams and subcontracted staff as needed
Serving as chief liaison between the customer and our technical team throughout the production process and on show days
Striving to be a subject matter expert in all event aspects
Position Requirements
Bachelor's degree and 3+ years experience in client-facing event operations
Previous experience in planning and executing in-person and virtual/hybrid events
Previous experience in planning large-scale virtual/hybrid events ($250,000+)
Familiarity with event technology (event production, registration, event apps) and event management (logistics, catering, venues, etc.)
Basic understanding of A/V and event technology (at a minimum)
Ability to manage or participate in many projects at any time
Passion, excitement, energy, humor, and the ability to convey this through video call, phone and email communications
Agile, flexible and open to finding creative solutions to challenges
Ability to educate customers on event solutions and be a subject matter expert
Great organizational skills to manage projects and event teams
Ability to work independently and remotely with little supervision
Based in North America, for the purposes of event travel
Ability to travel up to 30% potentially including weekends and holidays, as needed
Willingness to comply with all customer health and event safety protocols while on-site
Fast and reliable internet connection (50+ mbps up/download)
Bias towards immediate action and results
Willingness and desire to be part of the foundation of a growing company
Strong fit with the Endless culture and unwavering commitment to customer service and satisfaction
Brownie Points
If you align with the following list as well, you are an ideal candidate for this role - please apply!
Worked remotely at a remote-first company
Previous experience in web design and app integrations
Project management software experience (Basecamp, Asana, Teamwork, Airtable, etc)
CRM (specifically Hubspot) experience
Benefits Working At Endless
Working for a rapidly growing, culture-based company allows each employee the freedom to work and provide creative input to help move Endless to the top event company in the world. That alone has been an enticing offer for our staff, allowing each of our members to expand and strengthen their skills and network. Here are just a few more reasons to work at Endless:
Full health, dental and vision insurance from United Healthcare & Beam (US-based employees)
Retirement contribution programs
Work anywhere in the world that you wish, unless otherwise required for the specific role
Flexible working hours (autonomous work with daily check-ins)
Unlimited vacation (with minimum vacation requirement) and sick leave
Advanced employee engagement and communication tools (Slack, Google Workspace, Lattice, Dialpad, etc.)
Travel opportunities to work at our events alongside our talented event staff
Opportunities to create thought leadership content such as blogs, videos or podcasts to become an event industry influencer
Defined training program for the first 30 days of your employment including 30/60/90 day reviews, bi-yearly 360° reviews after your first 90 days, and annually for continual performance evaluation
Opportunities to attend in-person and virtual conferences, workshops, industry accreditation and certifications for personal, and professional growth through the company
Company socials, monthly town halls, all-company trainings, new-hire buddy programs and many other team engagement initiatives to enhance the remote working culture