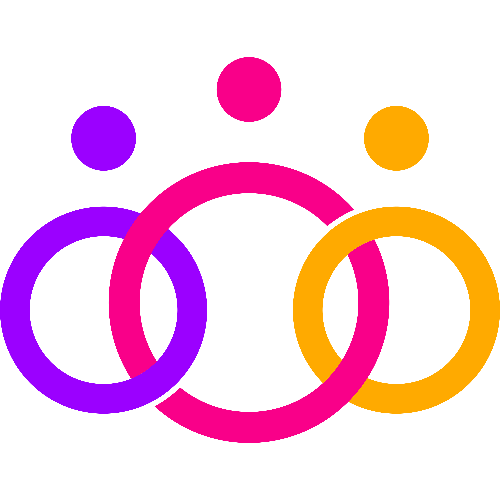 #EventProfs Community Job Board
The free job board for event & marketing professionals. Help us spread the word by sharing our job board on LinkedIn!
Redstone Agency Inc.
Toronto, ON (Partially remote)
$40k-$55k / year
Event Planner at Redstone Agency


What does the opportunity include?
Join a world-class team with a corporate culture like no other! People are our priority. We want you to bring your whole self to work each day.
Learn and advance within a rapidly growing agency! We value career growth and development by investing in you.
You will have a lot of responsibility and be challenged daily! You have the freedom to provide input and make your clients' organizations better.
The scale and scope of what Redstone does will surprise you! The rapid pace of change makes it imperative for us to be smart and open-minded in the way we serve our clients.

Sound like Redstone might be the right place for you? Keep reading…


What your team does:
Redstone is an industry-leading agency focused on delivering outsourced services to not-for-profit professional and trade associations. These services include consulting, event design & strategy planning, venue selection & destination management, budget management, registration management, program & abstract management, speaker management, event marketing & communications, supplier & logistics coordination, sponsor & exhibitor management, digital and hybrid event management, in-person event management, and so much more!

What you'll do:
• Support all aspects of event planning while meeting strict deadlines and working within budget
• Identify and elevate clients' requirements and expectations from conception through post-event, ensuring high level communication through all phases
• Nurture and build relationships with vendors, venues, clients and stakeholders
• Proactively identify and become proficient in digital event platforms (a few of our favourites are PheedLoop, Hopin, StreamYard, Airmeet, Zoom, and more!) while solving technical challenges
• Conduct technology platform demos, make selections, prepare reports on recommendations
• Plan and facilitate logistics for events, including development of critical path, site preparation, catering, entertainment, transportation, décor, marketing materials, and onsite event execution (virtual or in-person)
• Support event registration and on-going communication with event attendees
• Attend committee meetings, board meetings, and conference calls and take minutes
• Support risk management development and contingency plans, anticipating attendee needs and preparing against potential risks
• Source suppliers and negotiate for best value
• Prepare and deliver weekly/monthly reporting to clients and management as needed
• Maintain up-to-date databases (sponsorship, attendee, membership, etc.)
• Onsite event execution
• Coordinate marketing initiatives including but not limited to e-blasts, call campaigns, manage website updates, registration drives, social media posts, etc.
• Completion of other tasks essential to the successful delivery of events according to scope and/or at Managements' request

You will thrive in this role if:
• You are excited about the idea of doing meaningful work and have an eagerness to learn, grow, and contribute to Redstone and our clients' success
• You have a university degree or college diploma in Business, Event Management, Communications or another related program
• You have 1-3 years of relevant, full-scope event planning experience
• You are comfortable testing new technology, new event platforms, and able to make informed recommendations to clients based on functionality, budget, and client-needs
• You have experience with some of the following key areas:
o Meeting and conference planning, risk management, management of event budgets, sponsorship coordination, volunteer management, stakeholder management (including exhibitor relations), meeting/event design (program development, speaker management, coordination of F&B, AV, registration systems, crowd control, transportation, etc.), site management (selection, layout, logistics planning) event marketing (planning, development of materials, contribution to public relations activities)
• You can juggle priorities and adapt in a busy and ever-changing environment, balancing multiple projects, managing multiple, concurrent events, and adhering to strict deadlines
• You have the ability to work outside of regular working hours as required, including extended hours, holidays and weekends during busy periods and peak seasons

Serious bonus points if:
• You have experience working at an Agency, and/or the Events and Association Management industry
• You have 1-2+ years' experience executing digital events (webinars, virtual conferences, etc.)
• You have earned PCMA's DES certification or a similar designation
• You are bilingual in English / French

Salary: $40,000CAD - $55,000CAD (total compensation) based on experience


Redstone life and culture:
We're a full-service boutique agency with a growing team, which means you'll have a lot of responsibility, be challenged daily, and will work side-by-side with the senior leadership. As a team, we work hard, are client-focused, and like to have fun. We provide our team with opportunities to expand their skillsets while supporting our association clients in diverse industries such as real estate, property, law, post-secondary education, healthcare, city planning, and sponsorship marketing, just to name a few.
Everything we do stems from our "Core Four" values: People, Trust, Impact, and Extra Mile. They are the foundation behind every decision and action we take as a company, within our team and alongside our clients.

Why Choose Us?
We provide each employee the freedom to work when they are most productive and we understand the need to have a work-life blend, because we have that need too. Here are just a few more reasons to work at Redstone:
• Health, Drug, Dental, and Vision Insurance
• Employer paid Group Life Insurance
• Paid sick days and personal days
• Paid time off between Christmas and New Years
• Flexible working hours and summer hours
• Opportunities to attend in-person and virtual conferences, workshops, industry accreditation and certifications for personal and professional growth through the company
• Travel opportunities to work at our events alongside our talented event staff
• Company events and team initiatives: team lunches, activity challenges, book club, happy hours, game nights, new hire buddy program, holiday and summer parties, charity participation, and more!

Be yourself. We like it that way:
At Redstone, we are committed to fostering and cultivating a culture of equity, diversity, and inclusion. We believe that a culture that celebrates EDI creates a better work environment and enables us to deliver outstanding services to our clients. We strive to create a workplace that reflects the communities we serve. We value building a team with a variety of backgrounds, skills, and views and embrace the characteristics that makes our team unique.

Thank you for your interest, however, due to the volume of applications, only successful applicants will be contacted with next steps.