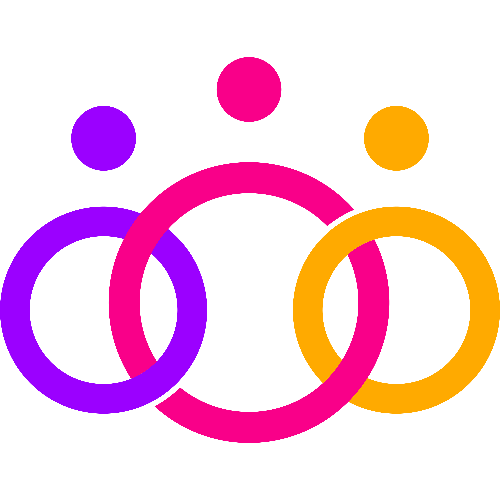 #EventProfs Community Job Board
The free job board for event & marketing professionals. Help us spread the word by sharing our job board on LinkedIn!
CSAA IG
"Walnut Creek, CA", "Las Vegas, NV", "Phoenix, AZ" (Partially remote)
$83k-$93k / year
Meeting and Travel Specialist - Hybrid (CA, AZ or NV)
Full-time
CSAA Insurance Group (CSAA IG), a AAA insurer, is one of the top personal line's property and casualty insurance groups in the U.S. Our employees proudly live our core beliefs and fulfill our enduring purpose to help members prevent, prepare for and recover from life's uncertainties, and we're proud of the culture we create together. As we commit to progress over perfection, we recognize that every day is an opportunity to be innovative and adaptable. At CSAA IG, we hire good people for a brighter tomorrow. We are actively hiring for a Meeting and Travel Specialist. Join us and support CSAA IG in achieving our goals.
Your Role: In this role you will curate engagements that will continue to build and support our corporate culture and community. Whether planning a leadership gathering, creating a networking engagement for one of our inclusion groups, designing a registration experience to incentivize top performers, leveraging event tech tools to gather employees from across the country, or supporting one of our traveling colleagues, the Meeting and Travel Specialist role creates moments of delight and connection for our colleagues and partners to inspire them along their path to success.
Your work:
Ownership, creative development and logistical planning for smaller virtual and/or hybrid company-wide employee engagement campaigns or events.
Vendor sourcing and contract negotiations for qualifying off-site meetings.
Consultative associate for in-person and hybrid events at company locations.
Planning and day-of-event logistical support for key company-level virtual events and conferences in support of program lead, including liaison for key vendors.
Point of contact for department-managed attendee engagement tools, including the facilitation of engagement activities.
Design, creation and day-to-day management of registration websites, including emails and surveys.
Management of data from the registration system, travel and virtual engagement tools, for preparing reports for the fulfillment of various needs (transportation, dietary restrictions, travel bookings, post-event feedback, etc), while maintaining data integrity and security.
Day-to-day contact with main travel partners including, but not limited to, digital tools (CVENT, Twine, Goosechase, etc).
Work together with Knowledge Management on company-level event Conferences i/o engagements.
Building sites, crafting slides and drafting housekeeping language for presenters.
Creation of destination feasibility plans, including airlift review in partnership with program lead.
Meeting and travel concierge-level service for high touch board-level programs both at on-site company facilities and off-site venues.
Monitor travel program and partner with Travel Management Company (TMC) on reports on travel spend, savings, and compliance. Make suggestions on process improvements, as needed.
Collaborate with Strategic Sourcing and/or TMC on contracts and relationships with key travel vendors to effectively govern the company's travel spend.
Facilitation of Meeting and Travel Safety Program, including partnering with Business Continuity and Corporate Security to handle risk, support traveling employees and protect the company reputation.
Host quarterly feedback and best practice sharing sessions with key internal division and department level coordinators on topics related to meetings and travel.
What would make us excited about you?
Required:
Bachelor's degree in related area or an equivalent combination of meeting and hospitality education and experience. High school Diploma/GED required.
5+ years of experience of in-person and virtual meeting and conference design, development and on-site logistics.
Certified Meeting Professional (CMP) and/or Digital Event Strategist (DES) or related industry certifications.
Proficient with virtual meeting platforms (Zoom, Teams Meeting, Teams Live Events), Microsoft Office 365 and experience with Attendee Engagement Tools (i.e., Conferences i/o, Slido, Goosechase, Twine, etc).
Corporate travel experience with a strong understanding of commonly used concepts, practices, and procedures in corporate travel.
Experience with designing, crafting and leading CVENT Registration.
Outstanding interpersonal abilities.
Up to 25% domestic travel related to the on-site logistical support of enterprise event programs.
Shows respect for differences through excellent communication skills with people from an array of backgrounds.
Confidence can sometimes hold us back from applying for a job. But we'll let you in on a secret: there's no such thing as a 'perfect' candidate. CSAA IG is a place where everyone can grow. So, however you identify and whatever background you bring with you, please apply if you meet most of the requirements (not all) and this is a role that would make you excited to come to work every day.
CSAA IG Careers
At CSAA IG, we're proudly devoted to protecting our customers, our employees, our communities, and the world at large. We are on a climate journey to continue to do better for our people, our business, and our planet. Taking bold action and leading by example. We are citizens for a changing world, and we continually change to meet it.
Join us if you…
BELIEVE in a mission focused on building a community of service, rooted in inclusion and belonging.
COMMIT to being there for our customers and employees.
CREATE a sense of purpose that serves the greater good through innovation.
Recognition: We offer a total compensation package, performance bonus, 401(k) with a company match, and so much more! Read more about what we offer and what it is like to be a part of our dynamic team at: Benefits
In most cases, you will have the opportunity to choose your preferred working location from the following options when you join CSAA IG: remote, hybrid, or in-person. Submit your application to be considered. We communicate via email, so check your inbox and/or your spam folder to ensure you don't miss important updates from us. If a reasonable accommodation is needed to participate in the job application or interview process, please contact TalentAcquisition@csaa.com.
As part of our values, we are committed to supporting inclusion and diversity at CSAA IG. We actively celebrate colleagues' different abilities, sexual orientation, ethnicity, and gender. Everyone is welcome and supported in their development at all stages in their journey with us.
We are always recruiting, retaining, and promoting a diverse mix of colleagues who are representative of the U.S. workforce. The diversity of our team fosters a broad range of ideas and enables us to design and deliver a wide array of products to meet customers' evolving needs.
CSAA Insurance Group is an equal opportunity employer.
The national average salary range for this position is $83,000 - $93,000. However, we have a location-based compensation structure. Our salary ranges vary and are calculated based on county of residence. The full salary range for this position across all the states we hire in is $75,000 - $111,000. This role also includes an opportunity for a company-wide annual discretionary bonus, through our Annual Incentive Plan (AIP), of up to 8% of eligible pay.
If you apply and are selected to continue in the recruiting process, we will schedule a preliminary call with you to discuss the role and will disclose during that call the available salary/hourly rate range based on your location. Factors used to determine the actual salary offered may include location, experience, or education.
Must have authorization to work indefinitely in the US.