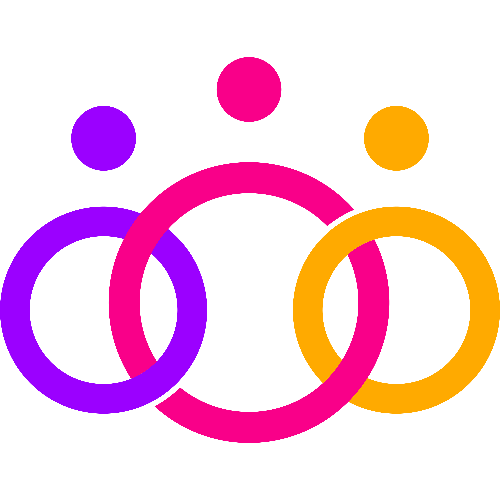 #EventProfs Community Job Board
The free job board for event & marketing professionals. Help us spread the word by sharing our job board on LinkedIn!
Vario Productions
Remote (Full remote)
$65k-$80k / year
Audio Visual Project Manager
Full-time
COMPANY PROFILE
Team Holdings Inc., dba Vario Productions, is a national live event production company, specializing in Corporate Events and Meetings, Galas, General Sessions, and Activations. We produce hundreds of events per year, and our clients have taken us throughout the United States, as well as internationally. Our vast array of services include everything from production management, lighting, A/V, large-scale event technology and our own Event App and Virtual Meeting Platform.
The Audio Visual Project Manager will manage logistical elements of high-end corporate, incentive, social, and association events; review and implement the program itinerary; serve as the primary operations contact; direct vendors and on-site staff, and interface with the venue team. A Project Manager is responsible for managing the day-to-day activities of his/her programs including developing and implementing workflow processes and organizational structure and managing internal and external relationships. Specific responsibilities include managing project budgets, staff, event reconciliation and the daily operations and implementation of all events, meetings, and campaigns. The Project Manager will also be responsible for taking a lead role in developing best practices and strong relationships with internal customers, external customers, suppliers, and vendors, providing on-site program support, and coordinating site visits to venues.
CANDIDATE PROFILE
Required:
Strong communication skills, excellent organization and time management, thoroughness, and the ability to handle multiple priorities including simultaneous projects of varying sizes and scope. Flexible attitude and evening and weekend availability. Strong math skills; customer service oriented; self-managed and goal-oriented; good presentation, people, and writing skills; ability to work in a team environment and be a motivating influence.
5+ years (prior to March 2020) of AV Project Management experience in a client-facing role, proven experience managing budgets, sub-vendors, union/non-union labor, and production-specific elements.
Ability to travel as needed for events, up to 50% during peak seasons.
Attention to detail when creating production schedules, onsite schedules, security, dock, labor call sheets, partner collaboration, and overall planning tools for technical production.
Intermediate computer skills a must (including G Suite, Microsoft Office, Windows/Mac, Adobe Premiere).
Vectorworks/CAD diagram design (VectorWorks 2021 or later preferred).
Strong experience with event pre-production and understanding of live and remote (virtual) speaker presentations, slide decks, video playback, product demonstrations, virtual and live Q&A, live streaming, and event coordination with venues, vendors and stakeholders.
Ability to set proper expectations for clients and having the ability to adapt to program changes while keeping composure.
Knowledge and expert hands-on skill with creating Show Flow and Run Of Show documents.
Basic understanding of technician positions for a corporate event and how each role is utilized.
Working knowledge of 3-phase electrical systems and portable power.
Preferred:
10+ years of Senior AV Production Manager / Technical Director experience in a client-facing role
Event sales experience.
Demonstrated skills in supervising a team.
Knowledge of the following platforms/apps: Flex Rental Solutions, ClickUp, Vimeo, Zoom, Slido, Vectorworks, Google application suite.
3D Rendering knowledge in Vectorworks
Event industry work experience, demonstrating progressive career growth and a pattern of exceptional performance.
CORE WORK ACTIVITIES
Create a deliverable timeline based on the scope of the show and specific needs and ensures that the tasks provided are met by the due date.
Act as a key contributor to steward a show's creative vision from beginning to end and act as quality assurance on show graphics, music, audio, and all show media elements in conjunction with the creative team, prior to the show going live.
Work directly with the sales manager on any major changes in scope. Work with sales and technical directors on cost-effective solutions to ensure transparency with our clients.
Host weekly meetings with the client to follow up on tasks
Travel to event location 2-3 months in advance to meet the client for a site visit
Manage staff responsible for event coordination activities.
Coordinate details of events such as conferences, charity events, trade shows, and virtual events.
Available to consult with Sales Managers/Coordinators during the quote-building process
Calculate budgets and adjust when necessary.
Work with the end client to ensure all requests are met.
Ensure staff is adequately prepared for events.
Implements a seamless turnover from sales to operations and back to sales while consistently delivering a high level of service.
Monitor the effective resolution of client issues that arise as a result of the sales process by creating mechanisms to channel issues to leadership and/or other appropriate stakeholders.
Track and log hours spent working on specific projects and submit hours on a weekly basis
Travel to the event site and act as Main POC for the client/hotel MGMT/crew.
Act as the on-site Main POC for the client, coordinate crew meals, housing, and travel arrangements.
Give final approval for all event details.
Maintain successful performance by increasing revenues, controlling expenses, and providing a return on investment for the company.
Submit invoices from vendors to accounting for their participation in the event.
Update Flex orders accordingly for final invoicing and send to sales/accounting to send to client.
Schedule post conference calls with clients and internal management.
Create event write ups for historical reference.
ADDITIONAL ACTIVITIES
Act in an advisory or consultant role to the Sales team in the pitch, proposal creation, and brainstorming phases of the sales process.
Communicate and escalate issues to relevant project leads (Technical Director, Sales Manager).
Coordinate with sub rental vendors as well as internal Asset Control to properly fulfill the event's equipment order.
Analyze event performance and prepare metrics presentation.
Advise on set design and staging during sales and product ideation stages.
Advise on creative vision of lighting, video and decor elements.
Build, coordinate, and manage positive relationships with very senior-level clients, internal teams, venues, and vendors.
Create 2D and 3D diagrams, renderings, rigging/lighting plots and diagrams, including load calculations, fixture counts, etc.
COMPENSATION
This is a full-time, salaried position at $65,000 - $80,000/year annualized (base), + Bonus, commensurate with experience + company benefits package:
401k with company match
Medical, Dental, Vision, Life Insurance
Long and Short Term Disability
Performance-based bonuses
Flexible, remote office work environment
Paid Vacation, Sick, and Holidays
Paid Educational and Certificate Training