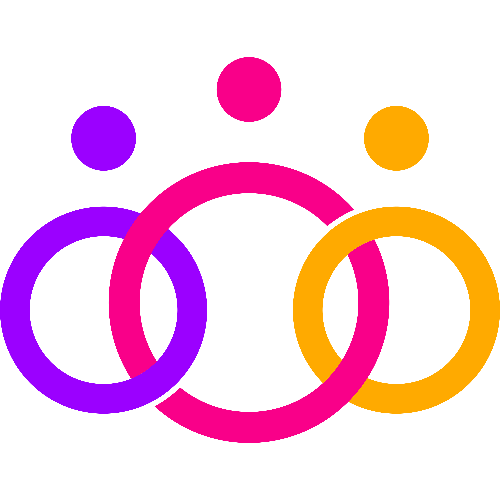 #EventProfs Community Job Board
The free job board for event & marketing professionals. Help us spread the word by sharing our job board on LinkedIn!
International Economic Development Council
Washington, DC (Partially remote)
$45k-$60k / year
Conferences and Events Coordinator
Full-time
International Economic Development Council Position Description
Position Title: Conferences & Events Associate
Reports to: Senior Manager of Conferences & Events
Salary Range: $45,000 - $60,000
The Conferences & Events Associate plays a vital role in the success of IEDC's annual gatherings, webinars and other events through their skillful organization, planning, communication, and attention to detail. Working under the leadership of the Senior Manager of Conferences & Events, this position is part of the Policy, Programs and Communications team at IEDC. The Conferences & Events Associate will work most closely with the Senior Manager of Conferences & Events but will also have frequent engagement with the teams across the organization. This position will simultaneously cover multiple events, webinars and projects while providing outstanding customer service internally and externally to IEDC members, staff, customers, supplier, conference attendees and speakers.
IEDC seeks to model the diversity of the communities we serve, and as such, we strongly urge applications from all interested people without regard to race, color, religion, age, sex, national origin, disability status, genetics, protected veteran status, sexual orientation, gender identity or expression.
Primary Areas of Responsibility
• Under the direction of the Senior Manager of Conferences and Events, coordinate conference and event vendor identification, bidding, contracting and invoicing, including freight and conference decorators.
• In collaboration with appropriate colleagues, coordinate audio/visual and room-set needs for IEDC events, ensuring technical needs are met within budgetary guidelines.
• Act as staff lead on preparing tour logistics, including working with transportation, venue, and local host volunteers in close collaboration with programming team.
• Help identify and secure off-site locations for special events, including receptions and dinners, taking place during conferences and events.
• Coordinate staff travel and hotel arrangements associated with IEDC-hosted events, ensuring timely completion and adherence to budget.
• Maintain and distribute weekly hotel pick-up report for upcoming conferences with active room blocks to senior management team.
• Act as staff lead for the conference app, ensuring accuracy of program, speaker and sponsor content and timely updates across the platform, in close collaboration with the communications team.
• Provide administrative support and execution of IEDC's paid webinars program, working closely with the Senior Manager of Programming.
• In collaboration with the Communications team and Sponsorship team, coordinate Conference and Events sponsorship deliverables, including those related to the exhibit hall and signage.
• Assist in post conference activities including survey development and results analysis.
Required Knowledge, Skills, and Abilities
• Education & Experience – bachelor's degree and 2 years' experience in meeting and event planning for non-profits and/or associations; additional 4 years' experience accepted in lieu of education requirement.
• Conference & Event Experience – experience in the hospitality and/or meetings industry; understanding of the logistical requirements for successful meetings and other events in hotels, convention centers and other facilities.
• Interpersonal Skills – ability and desire to work as part of a team, supporting individual and collective success, utilizing excellent communication skills, and extending such skills to interactions with external partners and vendors.
• Multitask – Ability to manage multiple projects simultaneously in a fast-paced environment while meeting deadlines and budget goals.
• Problem Solving – Ability to foresee potential problems, work through details to identify sources and solutions, and follow-through until successfully resolved.
• Budget – Familiarity with event budgets and experience following accounting procedures.
• Ability to Travel – Occasional conference and event-related travel required.
• This position requires infrequent, but mission-critical, work to be completed in IEDC's Washington, DC, office; the position is eligible for remote work from within the greater Washington, DC metropolitan area.
Desired Knowledge, Skills, and Abilities
• Willingness to explore continued professional development.
• Experience with Airtable, Whova, and iMIS a plus, but willingness to learn is a must.
• Negotiation – Successful experience in arranging most favorable contract terms for chosen products and services.
• Analytical – Ability to analyze information and systems to continually improve project execution and outcomes.
Benefits
Fringe benefits include paid health, dental, vision, term life, and disability insurance, plus sick and annual leave, federally recognized holidays, cell phone benefit, and a 401(k) plan. Career development is encouraged.
Organization Description
The International Economic Development Council (IEDC) is a non-profit, non-partisan membership organization serving economic developers. With more than 4,800 members, IEDC is the largest organization of its kind. Economic developers promote economic well-being and quality of life for their communities, by creating, retaining and expanding jobs that facilitate growth, enhance wealth and provide a stable tax base. From public to private, rural to urban and local to international, IEDC's members are engaged in the full range of economic development experience. Given the breadth of economic development work, our members are employed in a wide variety of settings including local, state, provincial and federal governments, public-private partnerships, chambers of commerce, universities and a variety of other institutions. When we succeed, our members create high-quality jobs, develop vibrant communities, and improve the quality of life in their regions.
IEDC is an Equal Opportunity Employer and does not discriminate on the basis of race, creed, color, sexual orientation, gender, age, religion, national origin, veteran/military status, ancestry, or disability