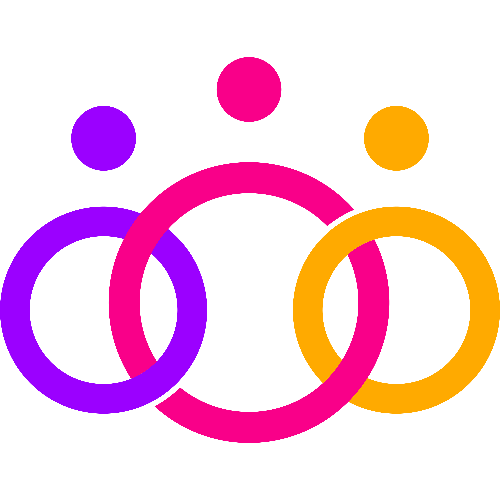 #EventProfs Community Job Board
The free job board for event & marketing professionals. Help us spread the word by sharing our job board on LinkedIn!
metroConnections
Burnsville, MN (Partially remote)
$50k-$50k / year
Technical Audio/Visual Coordinator, Technical Operations
Full-time
Technical Coordinators provide accurate and timely Audio/Visual quotes for Special Events, including Tradeshows. Technical Coordinators are responsible for the physical setup and/or coordination of setup for Events and Tradeshows while ensuring complete customer satisfaction, as assigned by the Vice President, Technology Solutions.
This is a full-time, salary, bonus-eligible, hybrid position. Work locations will include independent remote/work from home, team office work in Burnsville, MN, and on-site event work (both within the Twin Cities and domestically / internationally, including overnight travel). This position requires experience in audio/visual production, hospitality, or other applicable industry experience; the goal is to grow into elevated positions and specialize in Technical Operations at metroConnections.
Position Responsibilities include, but are not limited to:
Work collaboratively with all service teams within metroConnections.
Participate in all aspects of metroConnections where appropriate/when assigned.
Work in the office, independently at home, and on-site at events – both locally and out of town – as scheduled by the Vice President, Technology Solutions.
Provide excellent service and maintain a positive relationship with all coworkers and clients through effective communication.
Participate primarily on assigned programs with audio/visual requirements for various types of programs (Recognition Trips, National Sales Meetings, User Conferences, Tradeshows, etc.).
Support or Lead the Coordination Phase for assigned projects, ensuring audio/visual requirements are completed within scope and budget while exceeding client expectations: maintain ongoing communication with the client and internal stakeholders regarding program details; participate in meetings with clients; communicate technical and logistical needs internally; collaborate with assigned program leads to ensure all audio/visual needs are met; contract/negotiate rates and services with suppliers (audio/visual partners, labor partners, etc.); communicate all audio/visual logistics for setup, show, and teardown: this includes but is not limited to crew requirements, power requirements, equipment requirements, etc.
Participate in on-site management during the On-Site Execution Phase of assigned projects: serve as support or lead contact for internal team members, vendors, venues related to audio/visual requirements for assigned programs. Troubleshoot and problem solve equipment and software challenges in a timely and professional manner.
Serve in additional on-site positions during events, as scheduled by the Vice President, Technology Solutions and as directed by the on-site program lead.
Support or lead the Post-Event Follow-Up Phase of assigned projects: update supplier information; inventory new items for storage; compile and share debrief notes; communicate learning experiences to internal teams; finalize financial details with vendors and internal Accounting team.
Support or lead efforts to enhance and further develop the processes and service offerings at metroConnections, especially in the area of Technical Operations.
Minimum Qualifications include:
Two years of audio/visual production, hospitality, or other applicable industry experience.
Ability to learn and teach new techniques in a collaborative environment.
Excel in written and verbal communication (English is the primary language).
Ability to take direction and work independently.
Exhibit strong technical skills.
Exhibit strong attention to detail.
Multi-task efficiently while maintaining big-picture thinking.
Manage stress successfully: adapt to change, trouble-shoot, and make decisions while maintaining a calm demeanor.
Maintain a cheerful and positive attitude.
Maintain a presentable appearance as many work functions are performed in or adjacent to a corporate atmosphere.
Ability to handle work-related stress; handle multiple priorities simultaneously; and meet deadlines.
Ability to please most people and accept feedback and criticism in a constructive manner.
Ability to follow through with commitments and show concern for the needs of others.
Ability to provide excellent customer service via email, on the phone and in-person.
Ability to be on your feet for long periods of time.
Ability to lift 40 lbs.
Access to reliable transportation.
Willingness to work evening and weekend hours.
Experience with and willingness to travel domestically and internationally for multiple days at a time up to 30% for site visits and on-site program operations.

Preferred Qualifications include: 
Experience in virtual, hybrid and in person productions.

Benefits Package Highlights:
Comp Time for on-site program hours worked over 40
Overnight Program Travel Bonuses – $50.00 per night for overnight program travel
Paid Time Off – Starting with 15 PTO Days
Paid Holidays – 9.5 Days Annually, including Employee-Owner Appreciation Day (first Friday of March)
Summer Fridays – Reduced Business Hours on Fridays during Summer Months
Employee-Owned – Employee Stock Ownership Plan – Retirement Plan 100% funded by the company
401(k) Retirement Plan with company match
Medical and Dental Insurance – 50% company paid
Options for Voluntary Disability Insurance, Voluntary Vision Insurance, Voluntary Life and AD&D Insurance
Parental Leave – 10 Days Paid
Bereavement – Up to 5 Days Paid per occurrence
Annual Uniform Allowance
Monthly Cell Phone Reimbursement
Please send your resume and rate requirement. No phone calls please.
metroConnections is proudly employee owned and operated. An employee stock ownership plan (ESOP) is an employee benefit plan that gives workers ownership interest in the company.
Equal Opportunity is metroConnections, Inc.'s policy. We are committed to policies of non-discrimination to promote diversity in employment regardless of race, sex, parental or marital status, age, religion, sexual orientation, disability or any other criteria not specifically related to relevant aptitudes, potential, skills, and abilities.
We value the diversity in society and the diversity amongst our employees, and we believe that by successfully managing this diversity, we can gain from it and become a more effective business. If you are excited about this opportunity but your past experience does not align perfectly with the qualifications, we encourage you to apply anyway. This or another opportunity may end up being a great fit for you!
metroConnections is committed to providing access, equal opportunity and reasonable accommodation for individuals with disabilities in employment, its services, programs and activities. To request reasonable accommodation, contact metroConnections' Human Resources team at 612.333.8687.