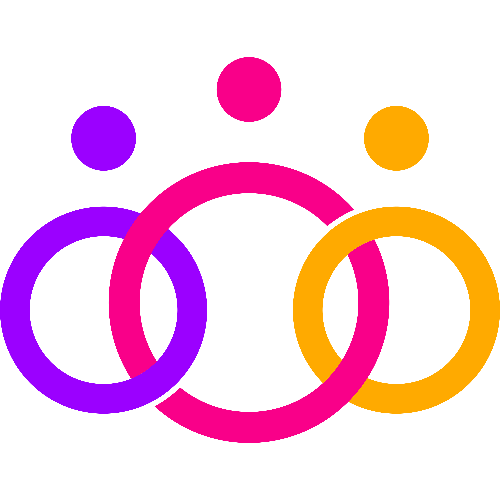 #EventProfs Community Job Board
The free job board for event & marketing professionals. Help us spread the word by sharing our job board on LinkedIn!
Pomona College
Tacoma, Washington (Partially remote)
$80k-$95k / year
Director of Events for University Relations
Full-time
Another Source's client, University of Puget Sound, is recruiting a Director of Events to join the University Relations team in Tacoma, Washington.  
Here's a little about University of Puget Sound and the position they are recruiting for:  
University of Puget Sound is a leading liberal arts university in the dynamic Pacific Northwest, offering a rigorous, flexible education that gives students the freedom to explore and shape their studies, supported every step of the way by mentors and advisors.    
https://www.pugetsound.edu/support-puget-sound/university-relations 
What's in it for you:   
University of Puget Sound offers a comprehensive compensation and benefit package. The anticipated annual base salary range for this position is $80,000 - $95,000.  
https://www.pugetsound.edu/human-resources/benefits 
The Director of Events at Puget Sound is a forward-facing, externally engaged position charged with developing the vision, design, implementation, and direction of an integrated, comprehensive university events program that focuses on the work of University Relations and the university's engagement with external communities.  The Director supports all events and large-scale meetings for the Division of University Relations, including donor events featuring the President of the university. The Office also works with other departments within University Relations, primarily Donor Relations, Constituent Relations, and Capital and Planned Giving to organize events with the purpose of engaging constituents, recognizing and stewarding donors, and/or raising funds for the university. 
The Director of Events reports directly to the Associate Vice President for Marketing and Communications. The position is responsible for providing lead direction on ​​​​University Relations events. This position performs complex coordination for daily functions involved in the visioning, planning, and implementation of Puget Sound events.  The Director will establish and refine policy, in conjunction with other campus partners, as it relates to event management. 
The Director of Events coordinates with university faculty, staff, and facility schedulers to ensure internal and external events and projects are consistent with the university's mission and that they deliver desired outcomes. 
The day-to-day will likely include: 
Fundraising and ​​Donor Events 
In coordination with members of the University Relations team, plan and execute the vision for specific donor engagement events.   
Plan and coordinate event logistics for donor events, including but not limited to event location, timelines, invitations, programs, menu, tone of events, and decorations.   
Collaborate with various University Relations and other University departments on events, as determined by the Vice President for University Relations.   
Prepare event briefings prior to event and debriefings post event for the President and Vice President for University Relations.  
Manage and staff donor events and provide necessary day-of coordination.   
Create and maintain event guest lists and track all event activity in Almabase and work with Information Services to assure data capture in the CRM for University Relations.  
Manage events budget, coordinating with appropriate department for use of accurate funds and accounts.   
Maintain current knowledge of all matters under the jurisdiction of the Division of University Relations including updating events Policies and Procedures; always maintaining confidentiality; completing special projects and performing other duties as assigned by the Vice President for University Relations. 
Manage University Events Driven by University Relations:​​ 
Manage all aspects of commencement and graduation-related celebrations, in partnership with leaders across campus.   
Coordinate large-scale events focused on external constituencies that bridge Divisions / functional areas (e.g. Commencement, Susan Resneck Pierce Lecture, Loggers Keep Learning) 
Coordination for Events Polices & Procedures: 
Provide leadership and support to events staff for other major on-campus events involving external constituents. Collaborate with other departments coordinating on-campus meetings or events for non-University audiences, such as summer conferences, as needed.   
In collaboration with other campus offices providing support to events, develop, establish, and maintain events policies at Puget Sound. Ensure adherence to events policies as applicable.  
Coordinate regular collaboration with representatives across campus.  
Approve all Facility Use Agreements for University Relations events.  
The incumbent participates in trainings and learning opportunities for job related software  
This position works with the appropriate University Relations staff on internal office projects.   
Other duties as needed. 
What we would like to see from you: 
Minimum of five years of increasingly responsible experience in events and constituent relations or operations, preferably at an educational institution 
Two years of experience supervising others 
Excellent organizational, written and verbal communication skills and ability to work, communicate and provide leadership within a diverse campus community 
Demonstrated success in developing and maintaining solid and effective working relationships with a broad range of internal and external constituents 
The ability work autonomously, solve problems, exercise independent judgment, identify and test solutions, and think beyond what is typical or necessary 
The ability to respond calmly and with professional discretion, and to problem-solve effectively and quickly, in high-visibility situations  
A commitment to representing the university in an ethical manner and maintaining confidentiality along with discretion, in navigating sensitive situations 
Superior management and personnel skills 
Highly developed computer skills as well as experience with constituent relations software;  
The willingness and ability to travel 
Excellent organizational and planning skills as well as superior attentiveness to detail 
​​​A bachelor's degree or equivalent combination of education and experience if preferred 
University Diversity Statement 
We Acknowledge  
The richness of commonalities and differences we share as a University community; the intrinsic worth of all who work and study here; and that education is enhanced by investigation of and reflection upon multiple perspectives.  
We Aspire  
To create respect for and appreciation of all persons as a key characteristic of our campus community; to increase the diversity of all parts of our University community through commitment to diversity in our recruitment and retention efforts; and to foster a spirit of openness to active engagement among all members of our campus community.  
We Act  
To achieve an environment that welcomes and supports diversity; to ensure full educational opportunity for all who teach and learn here; and to prepare effectively citizen-leaders for a pluralistic world. 
Another Source works with their clients, on a retained project basis.  We are committed to building inclusive candidate pools as we partner with hiring teams. Veterans, women, people of color, LGBTQIA+, and people with disabilities are encouraged to apply. As you read through the job posting and review the list of qualifications (required and/or preferred), please do not self-select out if you feel you do not meet every qualification. No one is 100% qualified. We encourage you to apply and share your story with us.