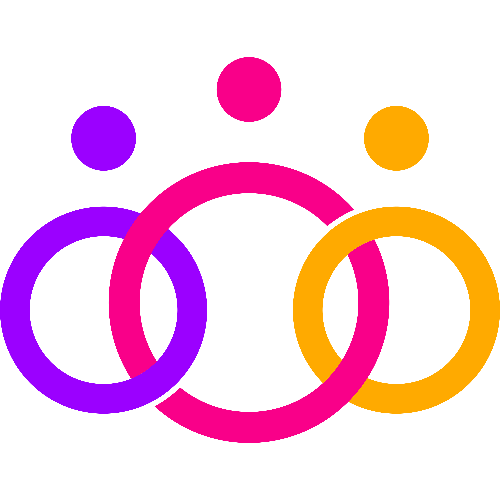 #EventProfs Community Job Board
The free job board for event & marketing professionals. Help us spread the word by sharing our job board on LinkedIn!
Creative Group
Emeryville, Ca (Partially remote)
$62k-$65k / year
Project Manager
Full-time
Events Project Manager - Meetings & Incentives
Position Overview
The Project Manager (PJM) is responsible for effectively managing projects and leading, guiding, and consulting clients. The PJM supports the Program Manager in operational planning of programs, manages multiple aspects on programs, and acts as the secondary client contact. Additionally, the PJM may be responsible for coordination of site inspection planning and ancillary meeting management.
Responsibilities
Functions as secondary client contact and works diligently to develop a strong relationship with internal and client teams
Consults with client to determine goals, needs, objectives, expectations, and budget of the program under the leadership of the Program Manager; ability to lead, guide, and consult the client
Is a resource to the client for program development; functions as an essential part of the team by managing projects involved in the planning process
Builds valuable knowledge about the industry to provide the client with creative and compelling concepts
Assess the style of the client and their preferred communication mode and adapts accordingly
Schedules, facilitates, and creates required documentation for client planning calls and debrief meetings to evaluate program results
Support program logistics which may include site selection, room sets, audio visual, food & beverage, entertainment, décor, signage, exhibits/tradeshows, etc.
Manages gift and communication campaigns/mailers against pre-set budget from program design through fulfillment
Is responsible for production and quality check of all written attendee communication pieces for website, confirmation letters, mailings, etc. using both internal and external resources
Assists in the development of program specification documents to ensure operational details are provided to the on-site team
Files, updates, and maintains all information in SharePoint program folders during pre-program planning and post program debrief
Prepares staff uniforms, program documents, and travel staff information for on-site
Facilitates printing and shipping for programs from office warehouse
Is accountable for successful project outcomes, which can include travel to execute project
Process contracts, invoices, expenses, and check requests
Provide client/Program Manager with accurate budget estimates per-event and ensure post-event billing reflects these estimates
Provides final billing reconciliation and supporting documents for applicable projects
Assists with cost-savings, billing, invoicing, and profitability
Assist with tracking and reconciling all expenses, ensuring expenses are within budget
· Seek feedback, absorb, and act in the spirit of continuous personal development
Be a sought-after partner by building trust with clients, internal team, and external partners
Establishes, communicates, and monitors all timelines and budget parameters
Works with all internal departments (as applicable per program) for the successful execution of the projects, such as: Travel Services, Creative Services, Technology Services, Registration Services, Merchandise, and Finance
Gathers, shares, and applies learnings for continuous process improvement
Can adapt and work successfully with any client, partner, and program
Performs other duties as assigned.
Basic Qualifications
Bachelor's Degree, preferably in Business, Hospitality, Event Planning, or a combination of education and work experience required, preferably in event planning
Proficiency in Microsoft Word, Excel, and PowerPoint
Knowledgeable in Microsoft Teams, SharePoint, One Drive, Zoom and other collaboration tools
Preferred Qualifications
Must be able to behave in a manner that reflects our organization's Vision and Core Beliefs
Must possess excellent interpersonal skills to be able to provide superior customer service and client consultation from the spirit to serve others; be able to work cross-functionally and develop strong and positive internal and external relationships, and be a strong team player
Must possess excellent organizational and project management skills, ability to prioritize, detail orientation, and the ability to manage multiple customers and projects simultaneously with strict timelines/deadlines
Must possess strong verbal and written communication skills
Must possess proven leadership skills to lead a team and mentor other roles
Must be able to actively listen, have the capability to instill confidence in clients and colleagues and present information with confidence
Must possess self-awareness to understand their own strengths and weakness and how their behavior impacts others
Must be professional in behavior with clients, suppliers, and colleagues
Must be a creative thinker with the ability to gather and analyze information and skillfully conceptualize solutions that go beyond the obvious paths
Must model a positive, solution-based approach and be flexible and open to change to adopt to different client styles
Must be able to work autonomously, while thriving in a team environment
Must be able to maintain confidentiality
Direct Travel is an EOE/AA/Veteran/People with Disabilities employer.
About Direct Travel and Creative Croup
  Direct Travel is a leading provider of corporate travel management services. The company has been providing travel management for over 40 years, working with clients to develop highly customized travel programs. By leveraging both the expertise of its people and innovative solutions, Direct Travel enables clients to derive the greatest value from their travel program in terms of superior service, progressive technologies and significant cost savings. Direct Travel has offices in over 70 locations across North America and the UK and is currently ranked 11th on Travel Weekly's Power List. For more information, visit www.dt.com.