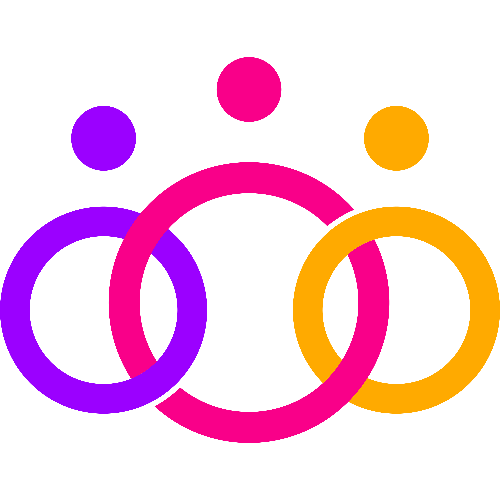 #EventProfs Community Job Board
The free job board for event & marketing professionals. Help us spread the word by sharing our job board on LinkedIn!
Tessitura Network
Remote (Full remote)
$75k-$85k / year
Sr. Events Manager
Full-time
Tessitura is a non-profit company dedicated to helping arts and cultural organizations thrive.
CRM lies at the heart of our mission and our technology platform. With Tessitura in their toolkit, organizations can achieve their goals with ease.
The Tessitura community includes over 800 cultural institutions in ten countries. Our staff provides 24/7 support and offers guidance to grow revenue and build lifelong engagement.
Job Summary:
As part of the Events team, the Senior Events Manager will oversee and support the planning and execution of a range of Tessitura in-person and hybrid events, including three global Tessitura Learning & Community Conferences (TLCC).
The Senior Events Manager works closely with the Director of Events on event design and is responsible for end-to-end event production, including project management, communications, budgeting, vendor relationships, and travel coordination. This role collaborates with multiple stakeholders to understand event requirements and identify partners to create an impactful event experience for our members. The Senior Events Manager will need to gain a deep understanding of the Tessitura community and audience segments intended to participate in Tessitura events.
In addition, the Senior Events Manager collaborates with the Director of Events, Event Coordinator, and other internal stakeholders to establish systems and procedures to support efficiency and consistency in delivery of Tessitura-branded events.
Specific Responsibilities:
Collaborate with Member Services and Marketing teams to create accessible member experiences across all pre-event, during-event, and post-event moments.
Work strategically with internal stakeholders to understand and achieve goals and objectives.
Collaborate with cross-functional teams to establish appropriate event strategies and project plans, ensuring clear communications of objectives, timelines, budget, and project status.
Manage event portfolio including in-person, hybrid, and virtual events. This includes overseeing event execution from concept and strategy creation to planning and execution. Includes but not limited to project management, event logistics, communications, staff planning, budget management, hotel and travel management, food and beverage management, post-event impact analysis and agency/contractor management.
Support the Events team on cost negotiations, proposals, contracting and terms and conditions for suppliers.
Manage vendors and suppliers in a professional manner.
Manage and participate in site visits for in-person events. When assigned, serve as the onsite lead for events.
Liaise with key event partners and team members (internal and external) to ensure successful event execution. Build and maintain good relationships by establishing trust and a working partnership. This includes working closely with Learning Events & Content Specialist and Content & Communications Manager.
Management and oversight of event financials, forecasting, and reconciliation. Responsible for managing all costs associated with logistics and production delivery. Produce accurate monthly forecasts and manage expenses effectively. Maintain open communication with the Finance Team.
Stay up to date on event trends including event design, identifying new ways to drive engagement, and key drivers of success. Share those findings with stakeholders.
General Responsibilities:
To drive outcomes that deepen engagement between our members and the Tessitura company, Tessitura software, and Tessitura community.
This role may be required to travel up to 25% of the time, including traveling internationally.
This role may require kneeling, crawling, bending, squatting, and stooping. There may be times when this individual will have to lift, carry, push, or pull objects that weigh 20-40 pounds.
As a term of employment, the post holder may be required to undertake such other duties and / or times of work as may be reasonably be required commensurate with the general level of responsibility within the Company.
Required Skills and Experience:
Minimum of 5 years event management experience.
Must possess exceptional verbal and written communication skills. Must be able to craft impactful messaging for internal and external audiences.
Skilled project manager, able to shift priorities and delegate as needed.
Proven ability to work as part of a team and meet critical deadlines in a fast-paced, high-pressure environment.
Ability to remain calm under pressure, manage competing priorities, think proactively, and use good judgement when resolving issues.
Strong analytical thinking and problem-solving skills with ability to make data-driven decisions.
Service-oriented and results-motivated with a passion for creativity and innovation.
Physical requirements include standing and walking for long periods of time during events, lifting up to 20-40 pounds at times, and working a variety of hours to accommodate events.
Preferred Skills and Experience:
Experience planning and delivering live and virtual events for business-to-business companies.
CMP, or DES designation preferred.
Familiarity with SAAS platforms.
Experience working in a remote environment.
Experience generating requests for proposals, negotiating contracts, and managing project budgets.
Experience with virtual event delivery platforms and other event systems.