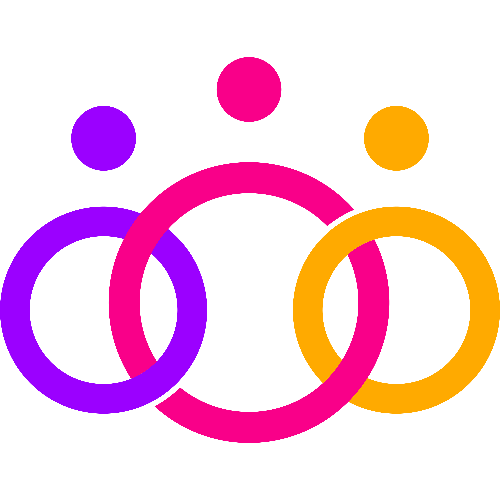 #EventProfs Community Job Board
The free job board for event & marketing professionals. Help us spread the word by sharing our job board on LinkedIn!
Conference Managers
Alexandria, VA (Open to remote)
$65k-$70k / year
Client Services Manager (Cadmium Experience Required)
Full-time
Position: Client Services Manager

Location: Alexandria, VA/Remote
Type: Full Time
Preferred Education: 4-year Degree
Travel: Up to 30%
Remote/Telework: Yes
Experience Level: 4-6 Years
Employer Information:
Conference Managers is a third-party meeting planning firm established in 1989, who partners with clients to create successful and memorable annual conferences, meetings, and tradeshows. Events range in type, industry, and size. The services Conference Managers provides include logistic arrangements, speaker manager, exhibits sales and management, sponsorship sales, and registration. Conference Managers' extensive knowledge of exposition and conference management allows us to provide services with minimal direction, while becoming an integral part of our clients' organizations.
Essential Duties:
This position's primary responsibility is to work on projects directly related to the management of conferences for Conference Manager's clients. It is expected that this position uses discretion and independent judgment in order to support a positive conference experience.
Responsibilities:
You will be assigned various aspects of a client's meeting to perform as part of the planning team.  Below is a snapshot of the duties needed.  
Logistics
• Meetings team staff management and leadership (up to 8 people per team)
• Event production for in-person, on-demand, virtual, and hybrid events
• Event platform management
• Investigate, select, and contract conference vendors:
o Audio visual, general contractor, conference platforms, temporary services,
transportation, photographer, florist
• Create and maintain staging guides
• Create and maintain conference budgets
• Compile and maintain detailed RFP & specifications
• Manage site selection process on clients' behalf for future years
• Develop and maintain contracts with hotels, convention centers, and offsite venues
• Participate in planning/strategic meetings with clients and staff
• Manage conference housing process, including VIP sub-blocks & reservations, reports for client, and liaison with CVB housing manager
• Manage room blocks for current and future meetings
• Maintain historical records of session attendance, social attendance, hotel pick-up, F & B usage, concession/retail sales, internet usage, etc.
• Manage and produce conference publications
Exhibits and Sponsorship Management
• Maintain prospective exhibitor files
• Develop, write, layout, and distribute the exhibitor prospectus
• Select, contract, and supervise decorating company
• Plan and arrange the layout of the exhibit area
• Receive, process, and assign space for exhibit space applications
• Write and distribute exhibitor services manual
• Write and distribute exhibitor promotional e-blasts
• Issue exhibitor contracts and request invoices
• Receive and respond to exhibitor inquiries
• Schedule and supervise security
• Produce, distribute, and tabulate post-show exhibitor survey
• Solicit exhibitors for sponsorship items
• Receive and record exhibit income
• Produce and distribute exhibit and sponsorship sales reports
• Manage all activities within the exhibit hall
Speaker Management
• Develop and manage program timeline
• Develop and Maintain abstract database
• Tabulate speaker abstract submissions and reviewer's information
• Organize submission and review database for program scheduling
• Manage program scheduling meetings with client
• Draft and produce program text
• Send all speaker/poster communication regarding speaker updates/acceptance/decline/
instructions
• Coordinate poster submissions
• Draft and produce the continuing education application
Registration Management
• Oversee the development of registration processes in advance and on-site for conferences
• Manage creation and testing of registration website and forms
• Oversee/train registration coordinators and assistants on data entry, payment, refund, and general procedures
• Oversee registration and accounting reports
• Pack and ship conference materials
• Print badges and tickets for badge stuffing
• Order client registration supplies
• Produce and tabulate surveys / demographic questions
• Create and send registration reports on a weekly basis
• Enter payments into registration database
• Create and test registration databases
• Process check payments in house (client specific)
• Track Exhibitor registration allotments
• Track supply inventory for registration materials
• Update attendee records as requested
• Receive and respond to registrant inquiries via email and telephone for multiple conferences
Requirements:
• Bachelor's Degree preferred or any combination of education and experience that shows experience in a customer relations or event planning environment
• Exceptional customer relations skills
• Ability to organize, prioritize and coordinate multiple work activities in a fast-paced team environment and meet critical deadlines, as well as working independently
• Excellent database management and proficiency with Microsoft Office software (Word, Excel, Power Point, Access, Outlook)
• Experience in Cadmium a must
• Exceptional written and verbal communication skills
• Attention to detail and excellent proofreading skills
• Ability to establish and maintain effective working relationships with others and the desire to be part of a committed work team
• Strong work ethic with an enthusiastic, positive attitude, and the highest level of integrity
• Maintain regular and timely attendance
• Ability to travel 30% of time
Physical/Sensory Demands:
• Extremely fast paced working environment
• Extensive computer usage
PHYSICAL DEMANDS:
The physical demands described here are representative of those that must be met by an employee to successfully perform the essential functions of this job. Reasonable accommodations may be made to enable individuals with disabilities to perform the essential functions.
While performing the duties of this job, the employee is regularly required to sit, stand, type, distribute materials handle boxes, talk or hear. The employee is frequently required to reach with hands and arms. The employee is occasionally required to stand; walk; climb or balance; stoop, kneel, crouch, or crawl and taste or smell.
The employee must regularly lift and/or move up to 10 pounds, frequently lift and/or move up to 25 pounds and occasionally lift and/or move up to 50 pounds.
Specific vision abilities required by this job include close vision, distance vision, color vision, peripheral vision, depth perception and ability to adjust focus.
WORK ENVIRONMENT:
The work environment characteristics described here are representative of those an employee encounters while performing the essential functions of this job. Reasonable accommodations may be made to enable individuals with disabilities to perform the essential functions.
The noise level in the work environment is usually moderate.