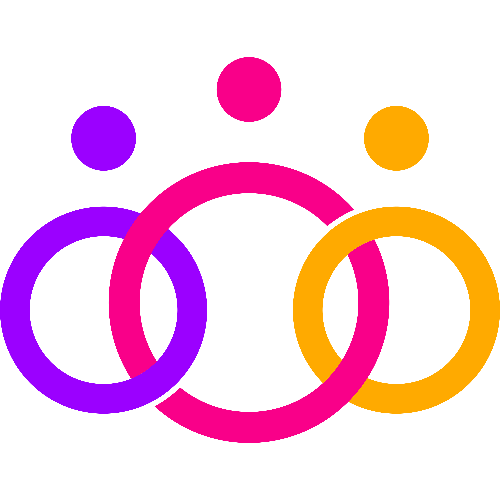 #EventProfs Community Job Board
The free job board for event & marketing professionals. Help us spread the word by sharing our job board on LinkedIn!
Pomona College
Palo Alto, CA (Partially remote)
$83k-$93k / year
Zero Waste Outreach and Engagement Specialist
Full-time
Another Source's client, Stanford University, is recruiting a Zero Waste Outreach and Engagement Specialist to join their Department of Sustainability and Energy Management team in Redwood City and Palo Alto, CA. This 2-year fixed term Zero Waste Outreach & Engagement Specialist will assist with the transition to the new Zero Waste Building System. 
This is a hybrid position with the flexibility to work 3 days on-site and 2 days remote, with flexibilty to be on-site more often depending on business needs. 
Stanford is on the path to Zero Waste, defined as 90% or higher waste reduction from landfill, by 2030. The University's Zero Waste Plan has identified strategies to reduce waste and increase recycling and composting, including the adoption of a new waste system for buildings.  
Benefits:  
Stanford recognizes that living in the Bay Area comes with a high cost of living. Because of this, they are doing their absolute best to offer a total compensation package that creates an opportunity for you to thrive in a career at Stanford AND enjoy the beautiful Bay Area! How do they do that?  
Being on campus means the opportunity to utilize world-class exercise facilities where you can grab a lunchtime workout to sustainability and environmental responsibility programs that make it easy to live your values:   
20+ recreational facilities   
18+ Mental health and wellness programs   
7+ On-site child care facilities available to you  
A caring culture! We provide superb retirement plans, generous time-off, and family care resources:   
$6,000+ in tuition and training assistance annually  
Up to 50% of Stanford's annual tuition cost applied to your child's undergraduate tuition across the nation https://cardinalatwork.stanford.edu/benefits-rewards/tgp  
18+ PTO/Vacation days per year   
Up to 5% of your base pay contributed automatically to your 403(b) + a generous match   
100% of your retirement account is fully vested immediately   
17+ Transportation programs and resources  
Learn more about the benefits of working at Stanford:   
https://cardinalatwork.stanford.edu/benefits-rewards  
In 2022, Stanford renewed its Platinum rating through the Sustainability Tracking, Assessment & Rating System (STARS), conducted by the Association for the Advancement of Sustainability in Higher Education (AASHE) in recognition of its sustainability achievements--making it one of only eleven higher education institutions in the world to reach this milestone at the time. Its score of 85.88% reflects significant sustainability advancements such as the Stanford Energy System Innovations project and continual increases in sustainability-focused academic and engagement opportunities.  Stanford's report is publicly available on the STARS website.  
In addition to the Platinum ranking, Stanford also performed well in AASHE's 2022 Sustainability Campus Index, which recognizes top-performing colleges and universities overall by institution type and in 17 sustainability impact areas. Stanford ranked in the following categories:  
Diversity & Affordability (1st) 
Energy (2nd) 
Curriculum (5th) 
Food & Dining (5th) 
Doctoral institutions [overall] (7th) 
Water (tied for 9th place) 
Links to learn more:  
Zero Waste by 2030: https://sustainable.stanford.edu/operations/waste 
Meet the team: https://sustainable.stanford.edu/about/meet-the-team 
About this role:  
As a Zero Waste Outreach and Engagement Specialist, you will develop materials and partnerships to drive engagement for the Office of Sustainability's Zero Waste programs and campaigns and support general campus engagement for the university-wide effort, Sustainable Stanford.  
Under the direction of the Zero Waste Outreach & Communications Manager and in consultation with the Zero Waste Systems Manager, you will contribute to and execute outreach strategies including in-person programming, implementation of behavior change programs, and the creation of dynamic marketing collateral in a variety of content forms and channels (web, video, print, social media). Duties may also include assistance with inspection/auditing waste containers and supervising and interacting with undergraduate and graduate students.  
Let's breakdown your responsibilities:  
50% of your time - support the implementation of zero waste programs at the building level in coordination with the Zero Waste Systems Manager and team. 
20% of your time - contribute to the development of campaign and training materials and general zero waste education and outreach. 
15% of your time - provide communication support to increase brand awareness of Sustainable Stanford, the Office of Sustainability, and the Zero Waste by 2030 goal. 
15% of your time - other duties as assigned (and implement other projects as needed and when time allows).  
Required qualifications:  
Bachelor's degree or combination of education and relevant experience  
Three years of relevant experience preferred 
Interest in and academic background in sustainability and zero waste field 
Community engagement experience  
Skilled in Adobe Creative Cloud and/or Canva 
Proven success in social media distribution and conducting data analytics  
Meticulous attention to detail and proofreading skills  
Writing and graphic experience 
Demonstrated multimedia experience  
Good instincts for design and understand how to analyze and report on data  
Availability to assume participation in local evening and planned weekend events on campus several times a year 
Preferred qualifications:  
Experience working in an environmental, social justice, and/or academic setting 
Zero Waste certifications such as CRRA/SWANA or TRUE 
Video design experience  
Skilled in HTML/CSS and Drupal 
Experience with Adobe Premiere or Final Cut Pro 
Knowledge of the current media/social media landscape, including web and video development 
Experience overseeing or supervising students 
Anticipated Salary Range: $83,000 – $93,000 annually, commensurate with experience 
Why Stanford is for You  
Imagine a world without search engines or social platforms. Consider lives saved through first-ever organ transplants and research to cure illnesses. Stanford University has revolutionized the way we live and enriches the world. Supporting this mission is our diverse and dedicated 17,000 staff. We seek talent driven to impact the future of our legacy. Our culture and unique perks empower you with:  
Freedom to grow. We offer career development programs, tuition reimbursement, or audit courses. Join a TedTalk, film screening, or listen to a renowned author or global leader speak.  
A caring culture. We provide superb retirement plans, generous time-off, and family care resources.  
A healthier you. Climb our rock wall or choose from hundreds of health or fitness classes at our world-class exercise facilities. We also provide excellent health care benefits.  
Discovery and fun. Stroll through historic sculptures, trails, and museums.  
Enviable resources. Enjoy free commuter programs, ridesharing incentives, discounts and more! 
Stanford is an equal employment opportunity and affirmative action employer. All qualified applicants will receive consideration for employment without regard to race, color, religion, sex, sexual orientation, gender identity, national origin, disability, protected veteran status, or any other characteristic protected by law. Stanford welcomes applications from all who would bring additional dimensions to the University's research, teaching and clinical missions.    
Another Source works with their clients, on a retained project basis.  We are committed to building inclusive candidate pools as we partner with hiring teams. Veterans, women, people of color, LGBTQIA+, and people with disabilities are encouraged to apply. As you read through the job posting and review the list of qualifications (required and/or preferred), please do not self-select out if you feel you do not meet every qualification. No one is 100% qualified. We encourage you to apply and share your story with us.