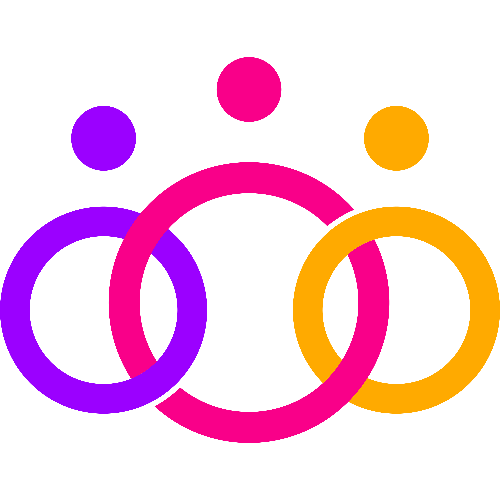 #EventProfs Community Job Board
The free job board for event & marketing professionals. Help us spread the word by sharing our job board on LinkedIn!
Chief
United States (Full remote)
$45k-$60k / year
Community Events Manager
Full-time
Chief is changing the face of leadership. Our mission: build the most powerful network focused on connecting and supporting women leaders. Our members are VP and C-level executives across every industry who are leading their companies today and building a more equitable tomorrow. Chief was recently recognized as one of Fast Company's Most Innovative Companies of 2021, and you can read more about us in Forbes or watch us on the Today Show.
Launched in early 2019, Chief is a Series B stage start-up backed by General Catalyst, Inspired Capital, Primary Ventures, CapitalG, and other top-tier investors. The Chief network includes 12,000+ members from across the United States. We are headquartered in New York City with additional Flagship spaces in Los Angeles, Chicago, and, soon, San Francisco.
We are tech-powered. Our members make meaningful connections, engage in compelling discussions, and view our unique content through our digital platform. Our Product and Technology teams are building the future of that platform, with data and insights at its heart.
About The Role
The Community Events Manager is a member-facing role instrumental in developing and facilitating programming that drives member connections. This role will contribute to improving existing community offerings, identifying opportunities or gaps across the member community, developing strategies or solutions to scale the 17,000 member community.
This role will eventually report directly to the Sr. Director of Community and report to the Community Engagement Manager in the interim. This role will work in close collaboration with our programming team, product team, and member experience team to provide best-in-class community experience to members.
What You'll Do
Program and host Community Events in-person and via Zoom, in partnership with production
Partner with facilitators on identity group programming and development as well as scheduling and logistics coordination 
Monitor Community Group request form, own creation of new Community Groups, and respond to members about the status of their request 
Proactively monitor virtual meetup hosts and organizers and serve as a resource and thought partner to aid hosts in their community building efforts 
Pilot strategies to drive member retention, in collaboration with product and marketing, to connect members in the same zip code or neighborhood
Interface with members and collaborate closely with the Member Experience team regarding community issues including but not limited to escalations and technical platform problems
Identify data and KPIs to make strategic decisions about community events and member engagement 
Liaise with product and member experience cross-functionally, as community product issues arise 
Execute strategic updates to orientation & member onboarding, as it relates to community
Regularly update and keep finger on the pulse of member facing and internal facing toolkits; identify opportunities for the creation of new toolkits 
Collaborate with Community Engagement Manager on strategic initiatives and provide thought partnership and input on community engagement 
What You've Done And Enjoy Doing
Highly organized, detail-oriented, with strong project management skills and the ability to prioritize and multitask.
Strong event and project management expertise with experience running events from ideation through execution.
Creative thinker and problem solver—always looking beyond the available options when up against roadblocks.
Strong experiential acumen—you know how to create and produce thoughtful, engaging events that deliver against strategic objectives and are tailored for the intended audience.
Strong communication skills and ability to cross-functionally collaborate to execute projects, including with those who may be remote.
You are never satisfied with the status quo, always thinking "how can we do this better?"
You remain calm under pressure while having a great in person/virtual presence.
Ability to work in a cross-functional organization and demonstrate team leadership skills
Work with a "no task too big, no task too small" attitude
Experience learning and navigating within a high-growth and fast paced environment
Able to physically stand, bend, squat, and lift up to 40 lbs
Why You'll Want To Work Here
Competitive salary and equity
Flexible vacation policy
Full medical, dental, and vision packages, 401(k)
Experience as an early member of a startup team with exciting early traction
Opportunity to work for a startup focused on driving real change for women in business
Opportunity to create and attend inspiring experiences and events with leaders of the industry
Access to our ongoing virtual Chief member exclusive content, including workshops, thought leadership, and iconic speakers
Wellness, Work from home and Learning Stipends