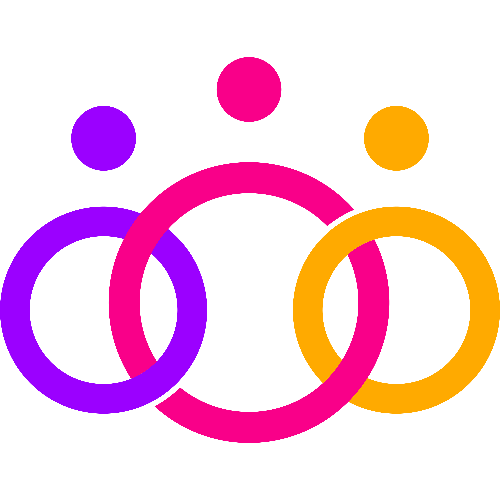 #EventProfs Community Job Board
The free job board for event & marketing professionals. Help us spread the word by sharing our job board on LinkedIn!
Arrow Electronics
Colorado (Full remote)
$91k-$110k / year
Global Events Manager
Full-time
We are looking for talented and passionate Global Events Managers to join the AspenCore team to support the plan/build/execute/reporting of all events (virtual and live).
The Global Events Manager will provide deep insight into our platforms, and best practices for structuring and delivering high performing events. They will provide project management expertise throughout while working closely with the extended digital marketing team, product management, sales, editorial and our partners. This role involves creating event programs and managing the whole process from planning, execution, follow up and data analysis. The Global Events Manager is also responsible for completing each project leveraging data to improve programs and empower sales opportunities.
This position is remote with 5% to 10% travel (domestic and international).
What You'll Be Doing:
Working with the Head of Global Marketing and Sales on the scheduling, budget and GTM for events.
Taking end-to-end ownership of the events process & delivery
Build coordinated Marketing GTM plan for said events
Oversight of bookings, pipeline and revenue associated with events
Manage weekly/biweekly team meetings for execution of events
Provide weekly updates to the sales, marketing and editorial on inventory, stats and other relevant information
Manage sponsorship inventory with Sales team to provide transparency of available sponsorship slots
Manage sponsorship entitlements
Manage relevant event documents and databases for all events progress
Answer inquiries related to events being managed
Assist in the identification/recruitment/onboarding/event alignment of target speakers/personas
Train new presenters on the presenter platform
Train sponsors on virtual events platforms
Conduct live day support
Project Management
Follow established workflows to ensure successful events
Manage cadence meetings for tactical execution of events
Manage build/launch of landing/registration pages
Manage set up of UTM tracking
Manage all event deliverables and timelines efficiently
Liaise with and fully brief thought leaders/speakers, acting as a point of contact and general project manager
Lead post event review and provide summaries for internal teams
Lead internal communications before the event and during live day(s)
Prepare and send out post-event data recaps
What We Are Looking For:
5 to 10 years of experience in event planning both online and in person
Strong attention to detail
Familiarity with process and workflows
Clear communicator
Organized and efficient
Quick learner
Collaborative
Flexible/Can think on their feet
Experience in dealing with sponsors and entitlements
Experience/Success in building marketing mix of promotional activities with aligned/forecasted performance metrics to meet target registration/attendance goals
Excel proficiency
The Skills That Will Help You Succeed Even More:
WordPress Knowledge
Experience in the Media Industry
Salesforce Knowledge
GoldCast Knowledge (or other virtual event platform)
Google Analytics Knowledge
Monday.com Knowledge (or other similar Project Management Tools)
What's In It For You
At Arrow, we recognize that financial rewards and great benefits are important aspects of an ideal job. That's why we offer competitive financial compensation, including various compensation plans, and a solid benefits package.
Medical, Dental, Vision Insurance
401k, With Matching Contributions
Paid Time Off
Health Savings Account (HSA)/Health Reimbursement Account (HRA) Options
Growth Opportunities
Short-Term/Long-Term Disability Insurance
And more!
About AspenCore
AspenCore, a subsidiary of Arrow Electronics, is the largest publisher and marketing services provider in the electronics engineering and supply chain industry. We reach over 15 million technologists, designers, engineers, and managers. We connect this electronics community to reliable news, authoritative analysis, industry trends, and daily information on new technology. Writing and publishing to 30+ global media sites focused on more than 24 application and technology areas, with reach to an audience of over 140 million serving as a global briefing and information service for technology, innovation, & entrepreneurship.
Annual Hiring Range/Hourly Rate:
$91,600.00 - $110,000.00
Actual compensation offer to candidate may vary from posted hiring range based upon geographic location, work experience, education, and/or skill level. The pay ratio between base pay and target incentive (if applicable) will be finalized at offer.
Location:
US-CO-Colorado (Remote Employees)
Remote work employees may be required to be present at the closest designated Arrow office for work-related purposes, at the Company's request and sole discretion.
EEO Statement:
Arrow is an equal opportunity employer. All applicants will be considered for employment without attention to race, color, religion, gender, age, sexual orientation, gender identity, national origin, veteran or disability status. (Arrow EEO/AAP policy)
Arrow COVID-19 Vaccination Policy:
Arrow requires new employees in the United States to provide proof of full COVID-19 vaccination prior to beginning work, except where prohibited by law. This requirement may not apply to supply-chain service employees assigned to work at a light industrial facility, warehouse, distribution center, or in-plant store, who are instead subject to location-specific safety requirements.