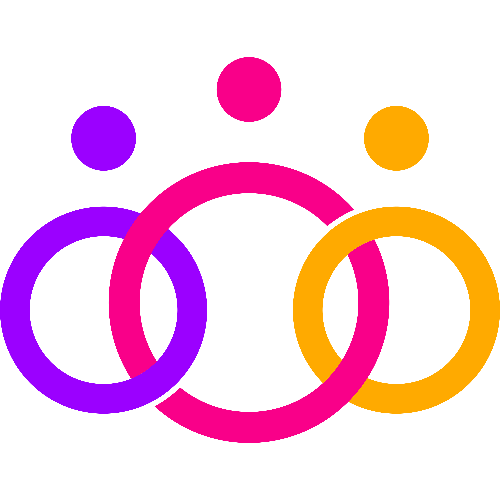 #EventProfs Community Job Board
The free job board for event & marketing professionals. Help us spread the word by sharing our job board on LinkedIn!
Grip
United States (Full remote)
$80k-$85k / year
Account Executive - Remote, US
Full-time
Base salary range: $80-85k
On-target earnings: $70k
🚀 Expectations of the role:
We are looking for a US-based Account Executive to be a leading force that fuels our growing client base worldwide, positioning Grip as the leading Event Engagement Platform.
You'll be responsible for building your own pipeline as well as taking on inbound leads and turning them into customers. The ideal candidate will therefore have proven experience building trust quickly, qualifying and closing with precision and an understanding of the event tech market.
You'll be a proactive and curious member of our growing sales team - a driver who takes responsibility for securing new clients and identifying growth opportunities within the market before prospective customers identify a need or gap themselves.
You'll be an optimistic individual who is driven to evolve, develop and learn and this comes naturally to you and is at the heart of what you look for in a sales role. You also will have a natural tendency to want to contribute to the team's success, whether that is sharing insights, learnings or mistakes.
🚀 Who are we?
At Grip, we're on a mission to connect people, ideas and opportunities. Our leading AI-powered Event Engagement Platform for trade shows, conferences and hosted buyer events enables our clients to create Virtual, Hybrid, and Live experiences in a single platform.
We work with the biggest and most exciting event organisers in the world, such as Informa, Hyve, Reed Exhibitions, Clarion and Informa and many others. We operate in 30+ countries, AI-power 500+ events and hold several awards for our technology. We are known for our revolutionary matchmaking engine, used to establish millions of valuable connections at thousands of events and combine this with smooth UX to create a familiar and branded experience at every event our product is used.
We completed our $13M Series A in 2021 led by Kennet Partners, a well-known London-based VC Fund. Other investors at Grip include leading entrepreneurs Brent Hoberman (CEO and Founder at Lastminute.com, Made.com, Founders Factory), Arnaud Massenet (Co-Founder at Net-a-Porter), and Jeremy Roche (FinancialForce, Unit4)
To achieve our business goals and accelerate our success, we are looking for an Account Executive to join us ideally based in Florida, US but are also open to candidates based in other states.
🚀 Core Responsibilities
Your responsibility is to bring in new, profitable customers that align with our ICP and understand the value proposition of Grip. You do this through: 
Researching new business opportunities - including new customers, new verticals to go into, new marketing angles and new ways of reaching existing markets




Seeking out the appropriate contacts in an organisation, building relationships with them and bringing them into the sales funnel at the appropriate time




Actively engaging with prospects in their preferred medium of communication whether that is in-person, over the phone or on a video call




Giving high-quality demos and presentations about the Grip platform that speaks to the unique needs of the prospect and align them with the value proposition of Grip.




Developing trust-based relationships with prospects that enables you to set close deals and set the team and client up for success in their usage of Grip




Understanding the goals of your prospective customers and being able to respond effectively with a plan of how to meet these




Creating detailed, high quality and engaging proposals, presentations and contracts that make it easy for prospects to say "yes" and start working with Grip.




Having a great understanding of the products and services we offer and being able to advise prospects about the best way to use them in a value-based way.




Collaborating with marketing, solutions and other departments on promotional strategies and activities that will drive leads and close deals.




Attending conferences and trade shows where appropriate on behalf of Grip to raise our profile and meet new prospective customers.




Keeping abreast of trends and changes in the event technology market



🚀Experience and Skills
Degree preferred




3+ years experience as an Account Executive




Ability to manage multiple deals while seeking new opportunities




Ability to understand client needs, and negotiate costs and services




Willingness to travel as needed to meet with clients and prospects




Excellent communication (written and verbal), interpersonal, and organisational skills




Familiarity with Salesforce, Linkedin sales navigator and Outreach




An understanding of the events or event technology industry is highly desired, and experience selling SasS solutions is an advantage




An obsession with prospecting and customer happiness




Flexibility - things move at a fast pace at Grip




The ability to become a trusted advisor in the event technology space with the curiosity to keep learning about all its intricacies for years to come



🚀 Your Career Path:
The new business sales team at Grip is a multi-disciplinary role that is highly sought after and respected across the company. You'll have marketing, solutions, enablement, product marketing and senior leadership around you to close deals and bring onboard new customers.
From your role as AE, you'll be able to develop your career further in sales, increasingly focussing on larger enterprise customers and becoming a pure 'closer' with less prospecting as well as taking on additional responsibilities where desired.
Things move quickly at Grip, and there are plenty of opportunities to develop your skills in any or all of these areas. The successful candidate will have regular 1:1s with their line manager and career path will be a regular agenda item to make sure they get the most out of your career.
🚀 Grip US Benefits
Life, Dental, Vision and Medical Insurance




Company Training Sponsorship Programme




Enhanced and Inclusive Paid Parental Leave




24 holiday days per annum




Opportunity to take lead in shaping an entire industry through AI




A world-class team of sales, marketing, operations and engineering




Rare opportunity to grow with the company and take the lead in shaping an entire industry's use of technology




Kind, fun and ambitious company culture