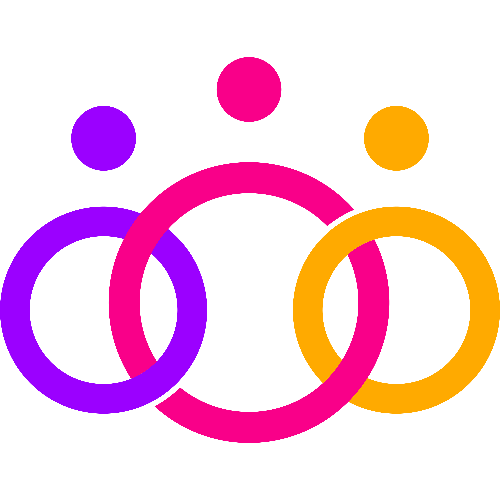 #EventProfs Community Job Board
The free job board for event & marketing professionals. Help us spread the word by sharing our job board on LinkedIn!
Charles Schwab
United States (Partially remote)
$87k-$172k / year
Event Manager, Client Loyalty Events
Full-time
Your Opportunity
Event and Production Services (EPS) designs and delivers events and multimedia productions that attract, engage, and retain clients and employees. We take pride in creating memorable experiences that differentiate the Schwab brand.
The Event Manager is responsible for events ranging in size from 5 to 3,000 participants supporting Schwab's various client segments within the Investor Services organization. In this role you will design and plan a wide range of event types – national, scalable, and virtual events (educational & experiential) for a broader client base to high-touch sporting events and experiential hospitality for smaller audiences. All events are planned with the goal of helping Financial Consultants/Wealth Consultants retain, deepen relationships, and show appreciation for their existing clients.
You will also work with internal business partners to ensure that the event portfolio and client experience align and support business objectives and firm priorities.
Workplace Flexibility Program: We're proud to support our employees in a working approach that allows you to bring your best self to work – whether that's in the office or remote.
Most Schwabbies have the opportunity to work in the office and/or at home based on their preference*
Employees may have the flexibility for a hybrid schedule, where they divide their time between working remotely or in the office.
Employees and managers can discuss additional flexibility options based on their role, business needs, and individual circumstances.
*Subject to change. Schwab is continually evaluating its approach to ensuring the safety and well-being of our employees  
What you are good at
Executing upon established strategies designed for engaging clients across various Retail segments and collaborating with different business partners within the organization.
Creating experiential, modern, and distinct event experiences (in-person and virtual) that serve to differentiate Schwab from its competition. Events may vary from national educational webcasts offered broadly to experiential/celebrity engagements for select audiences.
Working in a highly fast-paced environment, overseeing multiple events in various stages of the planning process.
Designing celebratory open house events that strengthen client relationships and showcase the local community.
Managing sporting experiences for Schwab's affluent clients, including close collaboration with Schwab's Corporate Sponsorships team on execution as well as securing unique, top-echelon opportunities for supported markets.
Serving as a key partner with the Client Marketing team to help design and review event-related pieces such as registration websites, invitations, follow-up communications, on-site signage and more.
Overseeing and maintaining a robust national event program/calendar (turnkey hospitality and Schwab expert speaker educational events) for local branch client engagement/activation.
Continually improving the end-to-end client experience, ensuring that all attendee touch points across the entire event life cycle are delivered with the highest level of quality and consistency.
Thoughtfully selecting outside vendors, picking venue sites, contracting with hotels, and handling overall budgets at the event level.
Drafting executive briefings as needed.
Pre-planning and communicating logistics, as well as performing on-site management as needed.
Keen attention to and adherence of department processes and procedures to ensure compliance and avoiding risk to the firm.
What you have
At least 5 years of experience in event planning and execution in a fast-paced environment.
Breadth of experience planning hospitality and educational programs, both in-person and virtually.
Impeccable attention to detail, from initial event development through execution and expense reconciliation.
Strong multitasking abilities, to successfully manage events of varying sizes and levels of complexity at the same time, in various stages of the planning process.
Desire to build a strategic lens into the scope of work, share a distinct point of view, and bring new ideas to the table.
A solid understanding of how to plan and orchestrate engaging events to a national audience in a scalable way.
An innovative and forward-thinking mind.
Ability to be flexible, adaptable, and comfortable with ambiguity while course correcting based on evolving decisions and circumstances.
Solid contracting skills with venues, caterers, décor, A/V companies, DMCs, etc.
Strong fiscal approach with excellent budget management and forecasting skills.
Solid collaboration and long-term partnership skills.
Strong on-site execution experience and oversight of multiple vendors.
Excellent interpersonal, presentation and communications skills. Examples of written communication pieces may be requested as part of the interview process.
Proficiency in PowerPoint for experiential decks and run of show planning purposes.
Bachelor's degree required.
Colorado Compensation
Target Total Compensation - 87,600 - 172,000.
Your actual pay will be based on your skills and experience -- talk with your recruiter to learn more.
Why work for us?
Own Your Tomorrow embodies everything we do! We are committed to helping our employees ignite their potential and achieve their dreams. Our employees get to play a central role in reinventing a multi-trillion-dollar industry, creating a better, more modern way to build and manage wealth.
Benefits: A competitive and flexible package designed to empower you for today and tomorrow. We offer a competitive and flexible package designed to help you make the most of your life at work and at home—today and in the future. Explore further.
Schwab is committed to building a diverse and inclusive workplace where everyone feels valued. As an Equal Opportunity Employer, our policy is to provide equal employment opportunities to all employees and applicants without regard to any status that is protected by law. Please click here to see the policy.
Schwab is an affirmative action employer, focused on advancing women, racial and ethnic minorities, veterans, and individuals with disabilities in the workplace. If you have a disability and require reasonable accommodations in the application process, contact Human Resources at applicantaccessibility@schwab.com or call 800-275-1281.
TD Ameritrade, a subsidiary of Charles Schwab, is an Equal Opportunity Employer. At TD Ameritrade we believe People Matter. We value diversity and believe that it goes beyond all protected classes, thoughts, ideas, and perspectives.