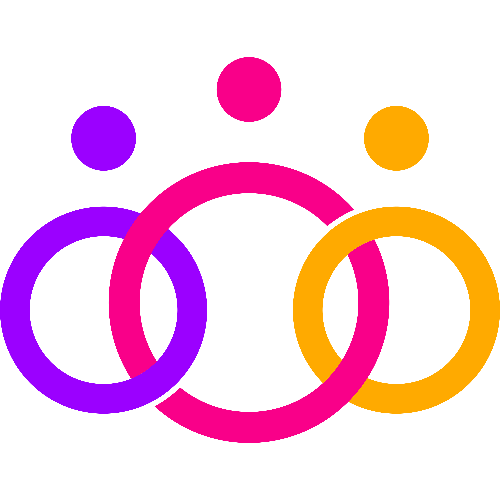 #EventProfs Community Job Board
The free job board for event & marketing professionals. Help us spread the word by sharing our job board on LinkedIn!
Kering
New York, NY
$76k-$85k / year
GUCCI Assistant Manager - Special Events
Full-time
Summary
Influential, innovative and progressive, Gucci is reinventing a wholly modern approach to fashion. Under the new vision of creative director Alessandro Michele, the House has redefined luxury for the 21st century, further reinforcing its position as one of the world's most desirable fashion houses. Eclectic, contemporary, romantic—Gucci products represent the pinnacle of Italian craftsmanship and are unsurpassed for their quality and attention to detail.
Gucci is part of the Kering Group, a world leader in apparel and accessories that owns a portfolio of powerful luxury and sport and lifestyle brands.
Job Description
Role Mission
The Assistant Manager of Special Events will support in the collaboration of the strategy and the execution of in-store events and various clienteling initiatives for the brand in North America. The manager also plays a key role in supporting the department in the execution of large-scale brand and image events.
Key Accountabilities
Collaborate on overall strategy and support execution and production of retail driven Special Event initiatives in the region;




Liaise with the worldwide office and regional teams to integrate worldwide initiatives into the Gucci America events strategy including image and fashion events, product focused retail events/seasonal launches, store openings, press previews, etc.;




Support the strategic development and execution of multi-market initiatives that align with the business development and image goals of company;




Work cross functionally with other corporate teams (including Visual Merchandising, Consumer Management, Retail, Merchandising, Store Planning, etc.) to collaborate on in-store initiatives and maximize event opportunities such as added-value programs, client development strategies, acquisition and retention strategies, activity reporting and analysis, and press opportunities;




Manage and execute clienteling and donations strategy and corresponding budgets for all stores;




Manage production of corporate collateral materials with the Corporate Image Department to various events and initiatives;




Work with Senior Manager and Senior Director to allocate and manage yearly budgets, reconcile all special event expenses with established budgets;




Manage monthly and yearly reporting for retail initiatives, using reporting to provide high level analytics to internal teams.



Key Requirements
Bachelor's degree and a minimum of 2 years working in an event related position;




Highly proficient in Microsoft Word; Excel; PowerPoint: Outlook; Adobe Acrobat;




Strong interpersonal and relationship--building skills;




Appreciation and understanding of the luxury fashion industry;




Strong writing and verbal skills;




Detail-oriented and highly organized;




Positive and focused professional team player;




Ability to multi-task;




Extensive travel within the US and Canada.



Key Behaviors
Explore
Considerate Thinker - Sees the big picture and understands how own actions and decisions impact others and the organization.
Solutions Developer - Actively scans the environment for new approaches, blending different ideas to come with creative yet effective solutions.

Deliver
Accountable Achiever - Actively gets things done, raising the bar for performance and taking accountability for own actions.
Agile Advocate - Driven by the sense of urgency, promotes change and takes smart risks in pursuit of goals.
Connect
Connection Builder - Builds trust-based relationships across boundaries and encourages collaboration. Adapts own style to communicate impactfully.
People Enabler - Empowers others by providing autonomy and encouraging self-expression, valuing and amplifying each person's uniqueness.
Build
Continuous Learner - Is self-aware, curious to learn and seeks feedback from others to continuously grow, always putting improvement over comfort.
Talent Builder - Provides constructive and on-going feedback, coaches and helps others to achieve their full potential.
Work Authorization - Qualified candidates must have the proper valid work authorization to work in the United States.
Salary Range – New York 
For individuals assigned and/or hired to work in New York, GUCCI includes a reasonable estimate of the salary or hourly rate range for this role. This takes into account the wide range of factors that are considered in making compensation decisions; including but not limited to business or organizational needs, skill sets, experience and training, licensure, and certifications. In addition, where a candidate falls within the disclosed range estimate may be dependent on the applicable geographic differential associated with the location in which the position may be filled.   
A reasonable estimate of the current base salary range is $76,500 USD to $85,000 USD. 
EOE M/D/F/V
Job Type
Regular
Start Date
2022-09-19
Schedule
Full time
Organization
Gucci America Inc.