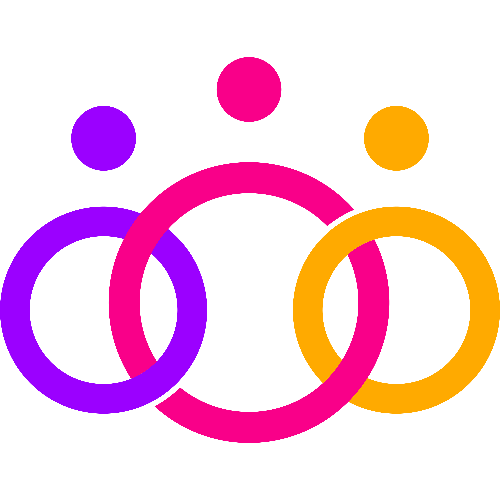 #EventProfs Community Job Board
The free job board for event & marketing professionals. Help us spread the word by sharing our job board on LinkedIn!
Heller
Remote (Full remote)
$65k-$95k / year
Senior Digital Meeting Planner
Full-time
Heller is the agency with HEART. We are a pharmaceutical and medical device marketing agency headquartered in sunny San Diego while employing virtually across the US. We are a fully remote company in search of the brightest minds in marketing! We work closely with a number of clients that span a broad range of specialties, including ophthalmology, dermatology, aesthetics, and more. We pride ourselves on delivering extraordinary creative campaigns that the agency, the client, and the audience can all rally behind. In 2021 Heller was named in the Medical Marketing & Media (MM+M) 2021 Best Places to Work small agency category. We offer a competitive benefits package as well as an employee-driven approach to culture, attitude, and accountability rooted in integrity and corporate transparency. Heller is founded on 3 main principles: Do great work; be great to work with; and put people first. Learn more about Heller at: http://www.helleragency.com.
Title: Senior Digital Meeting Planner
Reports to: Senior Director of Operations
Position Summary:
The Senior Digital Meeting Planner is responsible for the full-cycle management of virtual meetings of various sizes and complexity from digital webinars to digital meetings. This position includes administrative duties, database management, and email communications with no travel required. This position will oversee the updates of creative meeting templates. This role requires strong interpersonal skills for developing positive working relationships with external and internal stakeholders. Internally, the role will develop timelines and drive deliverables for meetings. They will adhere to client and industry guidelines and agency standard operating procedures. This individual will manage all meeting operations from inception to execution. This role will include maintaining budgets and enforcing deadlines. Collaborates with the Client Services, Creative, and Clients to facilitate successful virtual meetings. The ideal candidate will be a proactive, and strategic thinking, multi-tasking individual who is team oriented. The successful candidate will be a dynamic person and approach challenges with a solutions orientation.
General and Daily Responsibilities:
Sets up and manages programs via online registration platform(s)
Prepares and manages virtual audio-visual needs for pre-event demonstrations as well as live virtual events
Manages events independently for planning and execution of all components of events including, but not limited to: scheduling and calendar building, coordination with creative team(s) for promotional development, event registration management, general event logistics, client communication on the status of ongoing event support, post-event reporting and metrics, and budget management
Responsible for professionally representing the agency in an externally facing role to both Clients and Health Care Professionals in a polished and flexible manner
Works closely with client services team to execute weekly timeline tasks
Works with team to draft, route and distribute all attendee communications including, but not limited to: meeting event landing pages, event email campaigns (invitations, confirmations, reminders), attendee databases, response charts and updates, and final meeting information
Provides thoughtful strategic event recommendations and optimizations based on event performance and previous experience
Qualifications:
Bachelor's Degree preferred
Experience: 3-5 years meeting planning, organization and execution, pharmaceutical meetings preferred
Must be extremely organized, possess superior attention to detail and problem-solving skills
Must present a sense of urgency and a strong need and desire to get into the details
Must have excellent written and verbal communication skills and well-developed interpersonal skills.
Ability to multi-task, prioritize workload and meet deadlines
Strong administrative and computer skills including MS Office Suite, CVENT, GoTo Meeting, Workamajig a plus
Must be comfortable using technology
Ability to see long-term assignments through to completion
Experience Desired: 5-8 years meeting planning, organization and execution, (pharmaceutical meetings preferred)
That Extra Little Bit That Makes You Look Twice:
Competitive Compensation:
Immediate 401k matching and 100% paid healthcare benefits
Generous PTO package, 11 observed holidays, and 12-weeks paid Parental leave
End of year bonus eligibility
100% Remote
Flexible Schedules
Strong company culture
Fun virtual office environment & annual in-person company retreat
What Makes Us Look Twice:
Thrive in an environment of autonomy and trust.
Are excited about finding fresh solutions to age-old challenges.
Appreciate wit, spirited banter, and camaraderie between like-minded souls.
Have spent enough time at agencies to know what you don't want and what you do.
Is looking for a place to call home and grow.
Heller is an Equal Opportunity Employer. All qualified applicants will receive consideration for employment and compensated fairly without regard to race, color, religion, sex, national origin, age, disability, sexual orientation, pregnancy status, marital status, military or protected veteran status, genetics, or any other characteristic protected by law. This position is not restricted solely to the responsibilities listed above, and the scope and responsibilities are subject to change. A pre-employment background check is required as a condition of employment.
Job Type: Full-time
Pay: $65,000.00 - $95,000.00 per year
Benefits:
401(k)
401(k) matching
Dental insurance
Employee assistance program
Employee discount
Flexible schedule
Flexible spending account
Health insurance
Life insurance
Paid time off
Parental leave
Referral program
Retirement plan
Vision insurance
Schedule:
8 hour shift
Supplemental pay types:
Bonus pay
Application Question(s):
Have you ever planned a meeting for pharmaceutical clients or agencies?
Experience:
meeting planning, organization and execution: 3 years (Preferred)
Work Location: Remote