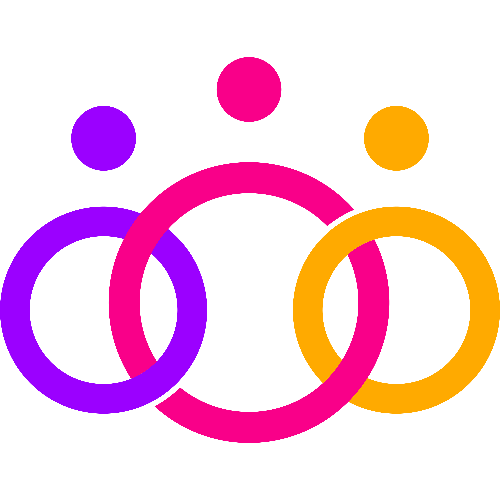 #EventProfs Community Job Board
The free job board for event & marketing professionals. Help us spread the word by sharing our job board on LinkedIn!
Santa Clara University
Santa Clara, CA.
$58k-$67k / year
Conference Operations Manager
Full-time
The Conference Services Operations Manager is responsible for the organization of operational needs and administrative tasks that support the Conference Services program. This position serves as a first point of contact for navigating requests, concerns, collaborates, and negotiates with campus partners and off campus entities. The Conference Services Operations Manager works to plan and support conference logistics, vendor services, risk management procedures, and invoicing & billing.
This position is responsible for recruiting, training, supervising, and evaluating Conference Services student staff, developing appropriate training to onboard staff each summer.
The Conference Services Manager reports to the Director of Conference Services and operates during business hours from September through May, with a flexible work schedule including after hours and weekend work required during the Conference Season, June through August. Often during the conference season, work is required during unusual hours including early mornings, late evenings, weekends, and/or holidays to welcome incoming groups or facilitate check outs.
B. ESSENTIAL DUTIES AND RESPONSIBILITIES
Conference Operations & Administration (40%)
In coordination with the Director of Conference Services, work to plan and coordinate campus residential conference logistics, managing the assignment and use of the residence halls for the conference services program, including accommodations, meeting & event requests.
Assist in preparation of client contracts, collecting all necessary information, including evidence of acceptable liability insurance and background checks as required.
Oversee conference-related activities including client billing, inputting vendor invoice payment, and dispute resolution with clients and vendors, written pre-event confirmation of vendor services and scheduling of University facilities for conference events.
Provide sponsors/contacts and program participants with emergency response and fire/life/safety regulations, information, and procedures as required.
Develop thorough knowledge/ understanding of conferencing software, Kinetic Software and Social Tables, and utilize the software's capabilities to assist in the management and coordination of all aspects of a conference services program.
Utilize the Transact administration system to coordinate meal plan access and track meal count usage with clientele.
Assist with the oversight of room setup, arranging furniture, meeting, and event space setup, and the provision of all supplies (toiletries, amenity items, etc.).
Assist in the coordination of laundry services including inventory, delivery, assembling linen packets, bed making, and collection of bed linens and towels as needed.
In collaboration with the Housing Building Operations team, submit maintenance requests and schedule custodial services in all residence halls, academic spaces and meeting spaces on campus. Review and inspect work to ensure facility readiness and cleanliness for conference guests within assigned accommodations, meeting, and event spaces as needed.
Develop effective working partnerships with campus partners, including Residence Life, Dining Services, Athletics, Campus Safety Services, Facilities and others, providing relevant and appropriate information related to summer residential conferences and camps.
Arrange for all related needs, including but not limited to housing, food service, audio-visual, transportation and recreation facilities.
Provide professional support to program sponsors and as well as a central point of contact for University service providers.
In consultation with the Housing Building Operations team, maintain the physical upkeep of residence hall spaces, inventory and damage tracking throughout the conference season. Coordinate the transition at the end of the conference season to return spaces to Housing operations.
Customer Service Management (40%)
Manage service desk scheduling & training, operating a centralized service desk as a main point of contact for guests to make requests and report issues throughout the summer.
Manage the main service desk program across all occupied buildings that provides front desk customer services for conference guests as needed.
Ensure 24 hour on–call duty for all residence halls during the conference season (June – August). Often during the conference season, work is required during unusual hours including early mornings, late evenings, weekends, and/or holidays to welcome incoming groups or facilitate check outs.
Administer immediate remedies to unexpected and or/adverse situations that occur and offer prompt recommendations for resolutions in consultation with the Director of Conference Services.
Review post-event assessments, analyzing summaries and participant and client feedback in order to identify areas of improvement, vendor performance, and improved preparation for future events, in consultation with the Director of Conference Services.
Provide leadership that promotes trust, corporation, and high level of performance to conference service staff, clients, and guests.
Student Staff Supervision & Training (20%)
Responsible for the selection, training, and supervision and scheduling of Conference Services student staff.
Develop and maintain training manuals as well as policies and procedures manuals for conference service staff. Provide leadership, direction, training and support to all student staff regarding conference operations, services, room inspection and preparation and customer service desk management.
Other duties as assigned
C. PROVIDES WORK DIRECTION
Recruit, select, train, supervise, evaluate, and schedule the team of Conference Services student staff members in preparation for and during the three-month summer residential conference season.
D. GENERAL GUIDELINES
Recommends initiatives and implements changes to improve quality and services.
Identifies and determines cause of problems; develops and presents recommendations for improvement of established processes and practices.
Maintains contact with customers and solicits feedback for improved services.
Maximizes productivity through use of appropriate tools; planned training and performance initiatives.
Researches and develops resources that create timely and efficient workflow.
Prepares progress reports; informs supervisor of project status; and deviation from goals. Ensures completeness, accuracy and timeliness of all operational functions.
Develops and implements guidelines to support the functions of the unit.
E. QUALIFICATIONS
To perform this job successfully, an individual must be able to perform each essential duty satisfactorily. The items below are representative of the knowledge, skills, abilities, education, and experience required or preferred.
This position requires the ability to effectively establish and maintain cooperative working relationships within a diverse multicultural environment.
Knowledge
Progressive experience managing as well as possessing knowledge of conference services—preferably in a higher education or hotel conferencing environment.
Skills
Demonstrated customer service, supervision, and administration experience required.
Abilities
Excellent oral, written, presentation, and collaborative abilities required to maintain successful synergies between numerous University units as well as external groups.
Education
Bachelor's Degree required , Years of Experience
Three to five years of work experience, preferably on a university campus or hotel coordinating business related functions.
 Experience in an educational or hospitality setting is preferred.
F. PHYSICAL DEMANDS
The physical demands described below are representative of those that must be met by an employee to successfully perform the essential functions of this job. In accordance with the Americans with Disabilities Act, as amended, the California Fair Employment & Housing Act, and all other applicable laws, SCU provides reasonable accommodations for qualified persons with disabilities. A qualified individual is a person who meets skill, experience, education, or other requirements of the position, and who can perform the essential functions of the position with or without reasonable accommodation.
Considerable time is spent at a desk using a computer terminal.
Will require travel to other buildings on the campus.
May be required to attend conference and training sessions within Bay Area or in- or out-of-state locations.
May be required to occasionally travel to outside customers, vendors or suppliers
G. WORK ENVIRONMENT
The work environment characteristics described below are representative of those an employee encounters while performing the essential functions of this job.
During the academic year time is spent in the office, schedule is typically of Monday - Friday 8am -5pm
During summer months (June - August), will spend majority of time in the field interacting with staff and conference contacts & guests; schedule is based on events scheduled
Offices with equipment noise.
Offices with frequent interruptions