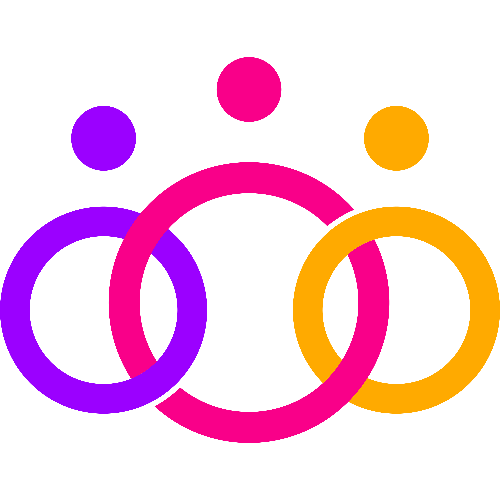 #EventProfs Community Job Board
The free job board for event & marketing professionals. Help us spread the word by sharing our job board on LinkedIn!
JMS Association Management Professionals
Remote (Full remote)
$60k-$68k / year
Director of Professional Development
Full-time
As JMS continues to grow and service our clients, we are seeking a full-time Director of Professional Development. This role is to be performed remotely with some required travel.
Director of Professional Development
General Responsibilities
The Director of Professional Development for JMS is responsible for working with the Council of Academic Programs in Communication Sciences and Disorders (CAPCSD) for the successful operation of their professional development program and to advance their mission, vision, and goals. CAPCSD members are university programs in Speech-Language Pathology and Audiology, represented by their faculty. There are 350 university members, represented by 4,000 faculty members. The CAPCSD association staff team is a 5-person team, within an AMC.
Management of Professional Development Program
This position is responsible for overseeing all aspects of planning and delivering in-person and online professional development events. This position is also responsible for working with committees, overseeing continuing education units, and website management. This position regularly makes independent committee-directed decisions regarding the implementation and coordination of the professional development programs.
Professional Development Programs
In-Person Events - five (5) annually
Annual Conference and Academies, Board of Directors Meetings, and Conference Planning Committee meeting, and Business Meetings
Select, negotiate, plan, and finalize meeting sites for the Board of Directors meetings, Conference Planning Committee meeting, and other events as needed. Works with a third-party planner for negotiation and contracting of conference facility.
Oversee the planning, marketing, and implementation of a week-long professional conference and academies held annually in April. Attendance is typically over 500 and held in a hotel.

Responsibilities include, but are not limited to:
     Serves as the primary liaison to speakers, obtaining their information and materials to market and implement the event.
     Serves as the facility liaison including, A/V, F&B menus, billing, and room blocks.
     Serves as the on-site liaison to the facility regarding attendees, sponsors, and speakers' needs, as well as staff oversight.
     Serves as liaison to the audio-visual company for equipment, labor, and internet connectivity. This includes gathering bids and selecting a provider.
     Manage speakers and education sessions through a Speaker Management System (Cadmium experience helpful).
Virtual Events

Webinars and Podcasts
Oversees webinars and podcasts, working with the Professional Development Coordinator 

to ensure successful implementation. Technical skills needed may include video 

production ensuring backup, conversion, editing, and distribution.
On-Demand
Support the Online Professional Development and Clinical Education committees with 

managing 25 asynchronous courses developed in Articulate.
Continuing Education Management
Serves as manager of CEU programming and qualifications
Ensures the successful and timely registration of all professional development programs with
governing agencies.
Ensures participant CEU records are accurately recorded and maintained.
Budgeting
Develops and monitors budgets for all professional development events, board meetings, and 

CAPCSD business meetings.

Reviews and approves speaker expense and honoraria submissions.
Reports on the results of the meetings to the Executive Director, Conference Planning Committee, 

and Board of Directors.
Committee Liaison
In addition to the Board of Directors, the position attends meetings, and provides support, and input to:
Conference Planning Committee
Online Professional Development Committee
Clinical Education Committee
Other committees as needed
Website
Works with the Board of Directors, Committees, Executive Director, and other staff to coordinate and update the CAPCSD website as needed. Make recommendations to improve usability and content.
Communication and Support to the Executive Director and Board of Directors
Work closely with the Executive Director to understand the issues, agendas, activities, programs, policies, and governance structures of CAPCSD. Attends and participates in meetings of the Board of Directors in
person and virtually.
Preferred Qualifications:
Five years of experience in program coordination and conference planning.
Knowledge of association governance and organizational planning.
Experience working with boards, committees, and volunteers.
Ability to provide high-level customer service.
 Knowledge of administrative principles and financial management.
Self-directed and multi-task oriented.
Ability to effectively communicate orally and in writing.
Ability to analyze data and information.
Experience with Microsoft Word, Excel, PowerPoint, Outlook, database management, and the 

ability to learn new systems as required. Experience with GrowthZone, Articulate, GoTo Webinar, 

Zoom, and Cadmium preferred.

Position requires approximately 20 days of travel annually.
Our Benefits Include:
Paid holidays, vacation, and sick time
Medical insurance
Life insurance
Work from home
Professional development opportunities
Annual Salary Range: $60,000-$68,000
Qualified candidates should apply with a resume, three professional references, and a cover letter highlighting relevant work experience addressed to JMS Association Management Professionals.
Submit to: jobs@jmsamp.com
No phone calls please.
Position is open until filled.
JMS is an Equal Opportunity Employer.