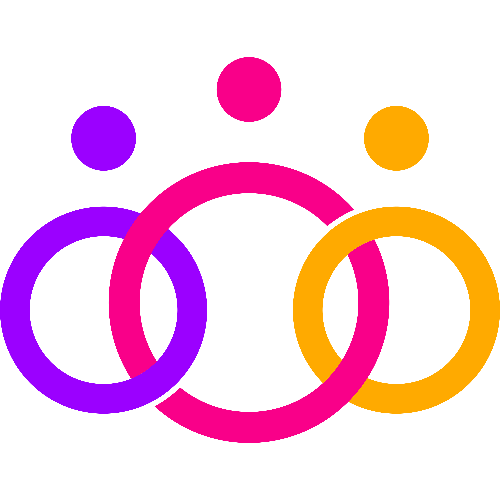 #EventProfs Community Job Board
The free job board for event & marketing professionals. Help us spread the word by sharing our job board on LinkedIn!
PMMI Media Group
Chicago, IL (Open to remote)
$80k-$120k / year
Sales Representative - Event Sponsorships
Full-time
Do you have experience in sponsorship sales for B2B events or related experience? Does the opportunity of launching a new portfolio of events sound exciting to you? Are you motivated to achieve goals and rapidly advance your sales career? Are you amazing at prospecting over the phone and networking in person at industry trade shows? If so then this is a great opportunity to join our team of sales professionals, selling event sponsorships. This is a brand-new position created to support the launch of a series of industry events set to launch in 2023. Guaranteed base salary $80K, with realistic total first-year earnings over $100K if you hit your quota, reaching well into the mid $100s as you develop your account base.
PMMI Media Group is part of PMMI, the Association for Packaging and Processing Technologies, a highly respected, well-funded association with nearly 1,000 member companies. PMMI also owns industry-leading PACK EXPO trade shows in North America showcasing packaging and food processing technologies.
What makes this position unique:
Our trade shows and robust membership give us an authoritative market position.
We have a massive database of known clients, members, and exhibitors for you to call on.
Existing database for cross-selling and developing additional relationships.
No cap on earnings
Additional unlimited, uncapped accelerator commissions when you exceed quota.
This sales position consists of building relationships within our clients and member companies and developing opportunities to upsell and cross-sell face-to-face event marketing solutions that address a client's marketing needs. You must have the ability to prospect and develop relationships at all levels, in addition to creating a robust pipeline of opportunities.
Duties and Responsibilities:
Sell sponsorships to new and existing prospects and customers
Develop a new pipeline of prospects and customers for each event
Convert inbound leads
Develop and grow relationships with clients at trade shows (occasional travel)
Share input and ideas received from prospect and customers
Collaborate on the development of event marketing and sales materials
Create custom proposals with creative solutions to meet clients' objectives
Meet and exceed budgeted event sales goals
Report all sales activity through Salesforce CRM
Experience Required:
3 to 5+ years selling event sponsorships or related experience
Experience developing relationships with stakeholders ideally in marketing and sales
Demonstrated ability to uncover deep business issue and concerns
Problem solving and providing consultative solutions
Ability to take an inactive account and grow and expand it
Exceptional oral and written communication skill
Experience with CRM systems (Salesforce, Microsoft CRM, HubSpot, etc.)
Critical Skills/Traits:
Exceptional prospecting and closing skills
Mastery of social media and account research
CRM and technology Savvy
Good at networking and getting referrals
Video conference and in-person presentation skills a must
Able to actively listen and ask tough critical questions
Incredible time management skills
Goal oriented
Ability to read the situation and qualify on-the-spot
Preparation & attention to detail
Strong conversational skills both in person, on the phone, and over video conference
This is an excellent opportunity to join a growing team. PMMI has industry leading benefits and a strong employee-focused culture that effectively aligns our talent with the PMMI mission through generous employer-paid insurance options and employee perks like unlimited PTO, a very lucrative retirement plan that includes an incredible profit share, and more! Apply now and see for yourself. Chicago-area candidates preferred although this is largely a work-from-home position.
PMMI, The Association for Packaging and Processing Technologies, is the leading global resource and was voted one of the "Best Manufacturing Associations to Work For." PMMI connects the makers of goods with the packaging and processing suppliers they rely on. Together, we help provide people around the world with innovative, safe, convenient, and cost-effective products that touch lives every day. PMMI represents more than 900 North American manufacturers and suppliers of equipment, components, and materials as well as providers of related equipment and services to the packaging and processing industry. We advance a variety of industries by connecting consumer goods companies with manufacturing solutions through our world-class PACK EXPO portfolio of trade shows, leading trade media and a wide range of business resources. Learn more here: PACK EXPO Trade Shows: Uniting the World of Packaging and Processing (pmmi.org)
This link leads to the machine-readable files that are made available in response to the federal Transparency in Coverage Rule and includes negotiated service rates and out-of-network allowed amounts between health plans and healthcare providers. The machine-readable files are formatted to allow researchers, regulators, and application developers to access and analyze data more easily.
When applying, please include the link to your LinkedIn profile.