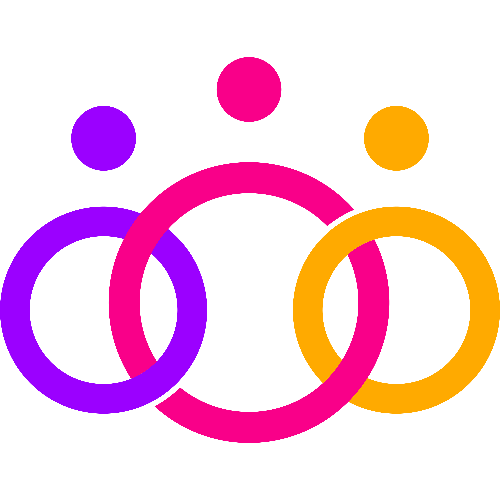 #EventProfs Community Job Board
The free job board for event & marketing professionals. Help us spread the word by sharing our job board on LinkedIn!
EMBL
Heidelberg, Germany (Partially remote)
€40k-€50k / year
Course and Conference Officer
Full-time
As part of the Course and Conference Office, based at EMBL Heidelberg you will fulfil EMBL's mission to provide exemplary training for the life sciences, making the laboratory the leading meeting place for biologists in Europe. Join the team that delivers a world-class programme of international conferences, courses and events, primarily onsite at the striking Advanced Training Centre (ATC). The ATC is EMBL's purpose-built scientific conference and training venue, centred on a large auditorium, wet laboratories and computer-based training rooms and complete with social spaces designed to foster networking and collaboration. We offer an international working environment with superb benefits and facilities for staff.
Course and Conference Officers are responsible for the end-to-end production of their own assigned conferences, courses and events, working in collaboration with scientific organisers, external clients or partners.
We're looking for a quick-learner with previous experience in event management, able to join us in Heidelberg between now and early summer. A combination of skills for online and onsite events organisation is ideal. Our team of 22 works from offices with views over the forest at our Advanced Training Centre but with a lot of flexibility in working patterns and onsite / remote working around the needs of the events programme.
Your role
Main functions:
International liaison with scientific speakers and trainers from invitation stage through to event reimbursement.

Control of expenditure on assigned events, and delegated responsibility for individual event budgets.




Monitoring of registration fee payments, processing of speaker expenses ensuring adherence to policy and administration of grant allocations.




Working with customer relationship management databases and other events software to manage event registration, reviews, abstracts and other processes.




Creation, population and upkeep of event websites via content management systems.




Coordination of event logistics including catering, technical, transport, international travel and accommodation.




Programming of non-scientific content of events: social and networking provision, off-site dinners, excursions etc.




Working with the CCO Marketing Team, the EMBL Strategy and Communications team, internal and external suppliers to produce marketing materials and execute campaigns for the events.




On-site coordination of events.




Preparing financial and statistical reports following events and collating information for funders and partners.




Actively contributing to projects and work groups to advance the continuous development of the CCO.




Building and maintaining good relationships with internal and external partners, scientific organisers and service providers.




Administrative functions necessary to the post.
There will be an occasional requirement to work at evenings and weekends in support of the programme.
You have  
Your academic studies and your career to date in events coordination, conference production, courses or other appropriate projects will have prepared you to work on EMBLs busy programme. The CCO needs enthusiastic team players with impressive abilities to self-organise and prioritise so that they can support multiple event projects and tasks simultaneously. Strong administrative, coordination and customer service skills underpin your ability to communicate with and gain the confidence of our scientists, customers and fellow service providers at EMBL.
Full fluency in English and basic German language proficiency essential
Proficiency in Microsoft Office (Outlook, Excel).
Experience working with databases, content management systems, registration.

Facility for learning to work with new software.
Excellent time-management skills with the ability to multi-task and perform under pressure.
Adept communicator and relationship builder.
Excellent attention to detail.
Degree level education (subjects related to events industry especially welcome), other relevant qualifications and / or equivalent, appropriate experience is required.
You might also have
More advanced German language abilities an advantage.
Why join us
The Course and Conference Office team is international, creative and collaborative in character. A warm welcome from a motivated and ambitious team of skilled events professionals awaits the right candidate. From audio-visual through catering to accommodation and facilities management, our key internal service partners are reliable and responsive in-house teams who operate to the highest standards. An events marketing team, administrative support and financial management all sit within the CCO, freeing the events teams to focus on their projects. We enjoy clear scientific leadership and direction at a senior level from our parent unit: EICAT-External Training.
Do something meaningful
At EMBL you can apply your talent and passion for events management to accelerate science and tackle some of humankind's greatest challenges. EMBL conducts world-class excellent biological research, provides advanced training for students and scientists, and provides state-of-the-art technologies for a wide range of scientific and experimental services.
Join a culture of innovation
This is a highly collaborative and inclusive community where our employees enjoy a relaxed atmosphere. We are committed to ensuring our employees feel valued, supported and empowered to reach their professional potential. We are located in Heidelberg, a centre of learning and research in Germany with a lively international community. Heidelberg is also a popular tourist destination with its attractive old town and its setting close to the Black Forest and the Rhineland Palatinate.
Enjoy lots of benefits
Financial incentives: Monthly family, child and non-resident allowances, annual salary review, a pension scheme, death benefit, long-term care, accident-at-work and unemployment insurances.
Flexible working arrangements.
Certified training and continued development of your professional and personal skills.
Private medical insurance for you and your immediate family.
Generous time off: 30 days annual leave per year.
Relocation package including installation grant (if required).
Family benefits: 10 days of child sick leave, generous parental leave and monthly family and child allowances
Benefits for non-German residents: Visa exemption, education grant for private schooling, financial support to travel back to your home country every second year and a monthly non-resident allowance.
What else you need to know
The contract duration is of 3 years, renewable to a maximum of 9 years. With clear progression opportunities within the team.
International applicants: We recruit internationally and successful candidates are offered visa exemptions.
The working language of the institute is English, German is considered to be advantageous here.
Diversity and inclusion: At EMBL, we strongly believe that inclusive and diverse teams benefit from higher levels of innovation and creative thought, therefore we welcome all individuals to apply.
Job location: This role is based in Heidelberg, Germany. You will be required to relocate if you are based elsewhere and you will receive a generous relocation package to support you.
How to apply: To apply, please submit a cover letter and a CV through our online system.
1st round of interviews will be held virtually and is tentatively planned on Thursday 4 May 2023.
2nd round of interviews will be held at EMBL Heidelberg and is tentatively planned on Thursday 11 May 2023.